Period Embossed Victorian Tiles
---
Our range of modern ceramic period tiles for walls offer a choice of colours incorporating a series of elegant cornices and mouldings. This period range, evoking classic 19th Century designs is complemented by a functional and smart selection of solid glazed ceramic corner fittings to match the field tiles.
If you are domestic customer wanting a small order of Period Embossed tiles, please visit our sister website firetile.co.uk
Period Embossed Victorian Tiles Range
We have a beautiful selection of 25 period shades which can be viewed below.  
Samples are free of charge to architects and designers, however shipping costs may apply to countries outside of the UK. You will be advised of shipping costs once we receive your sample requests.
If you prefer to purchase full size samples, please email sales@hesmith.co.uk with your request.
N.B: These period tile swatches below are for illustration only. We've used the Metro tile image to show the colour flow of the tiles. To view a true colour likeness, please order a cut sample.
Click the individual colours below to order a tile sample (maximum 10 samples).
View Period Embossed Designs
Please note: Shading and variations within the glaze are inherent characteristics of traditional produced ceramic wall tiles. It is essential to lay the tiles out prior to fixing in good light to ensure an acceptable blend.
Oxide containing glazes will naturally craze over time and is typical characteristic of traditionally manufactured ceramic tiles. If oxide containing glazed tiles are to be used in areas with prolonged water contact, such as showers, we recommend water proofing. Only tiles of this type that have been treated are recommended.
Please contact us for more information on period tiles prior to ordering.
Tiles & Borders
All designs of tiles, borders, dados, skirtings and corners are shown below. Minimum order quantities do apply to some fittings, you will be advised on requesting a quote.
Plain Tile Multiple Sizes
4"x4"/ 6"x1"/ 6"x1.5"/ 6"x2"/ 6"x3"/ 6"x6"/ 8"x4"/9"x3"/ 9"x6"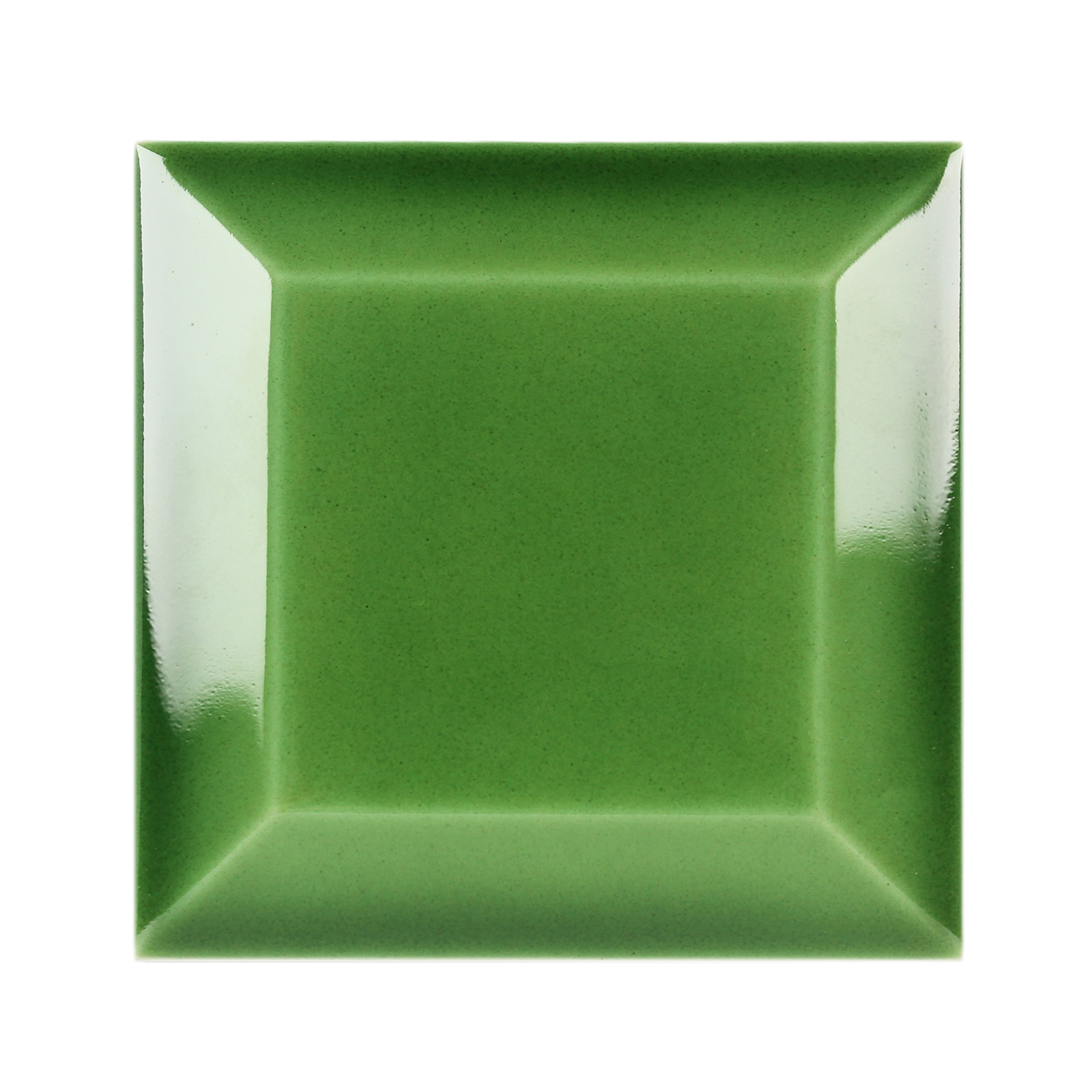 Royal Windsor 6″x6″ Quarter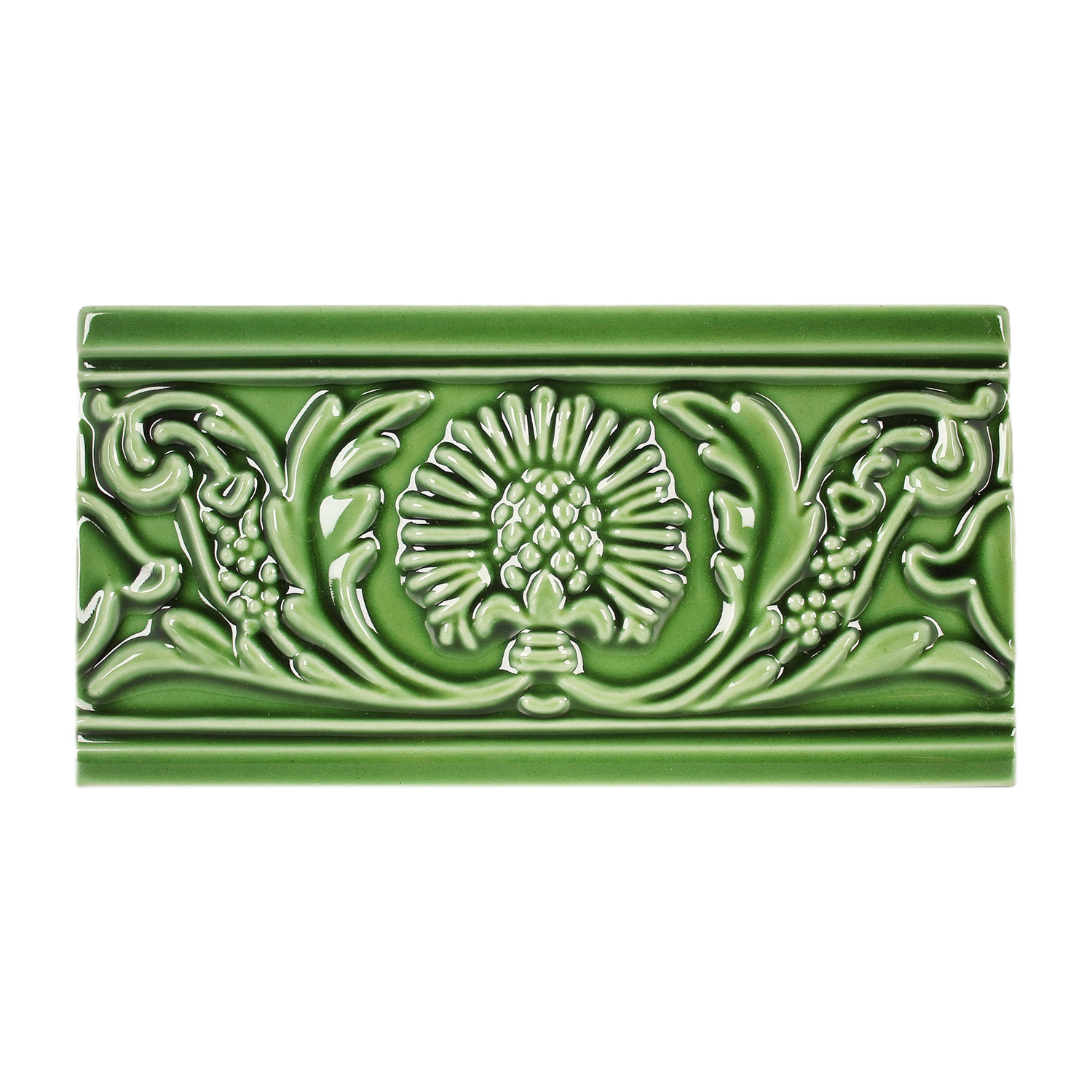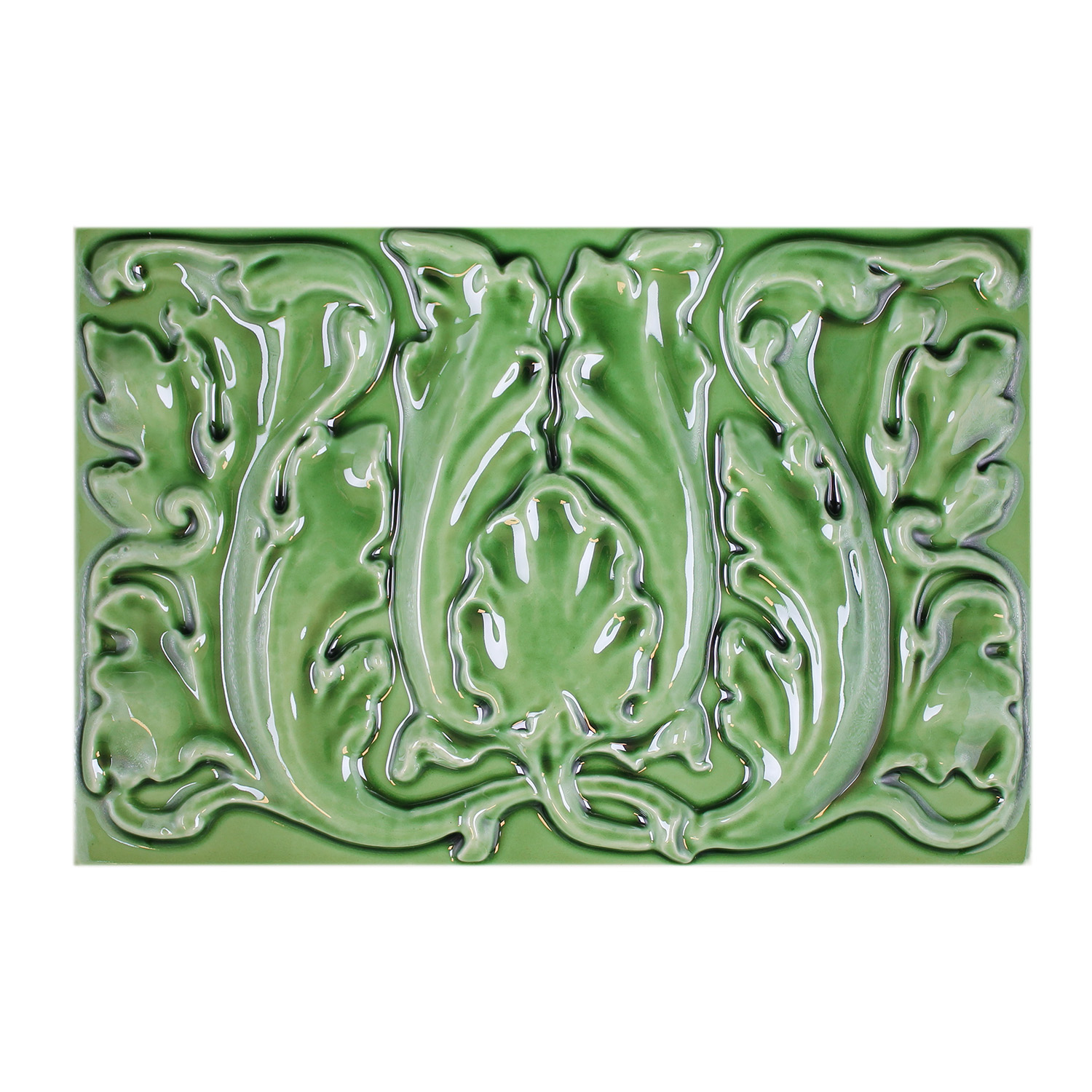 Garland Border 6″x6″ Tile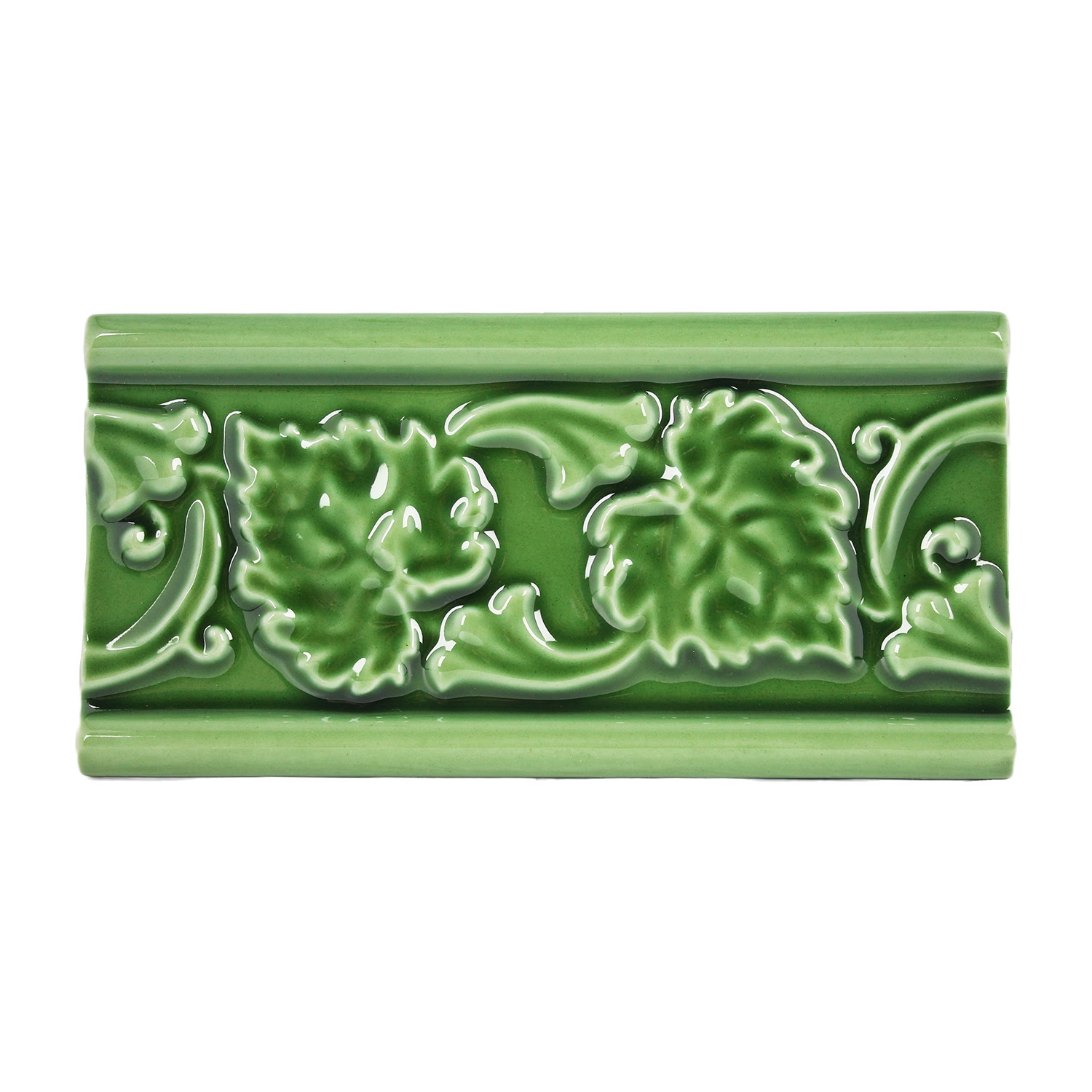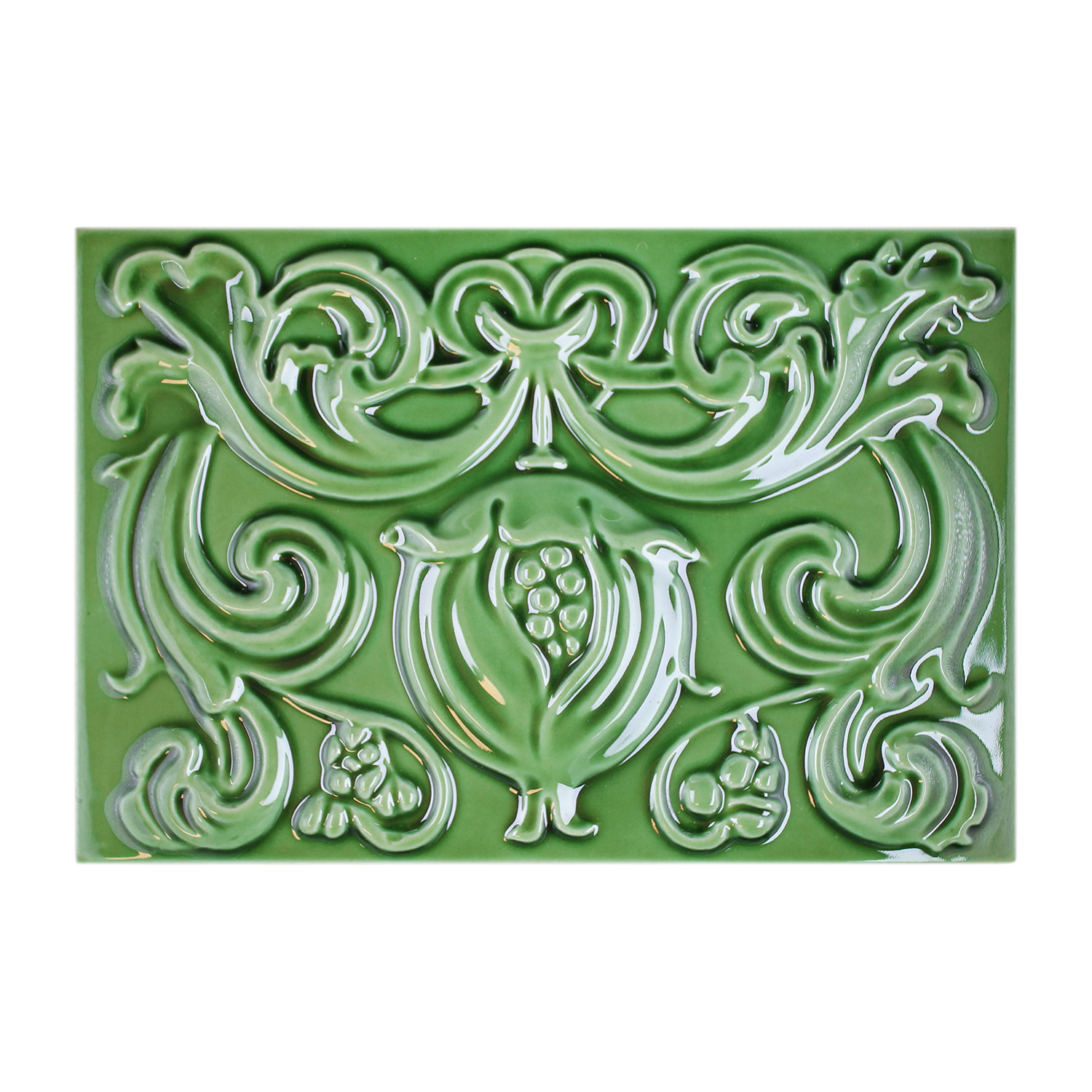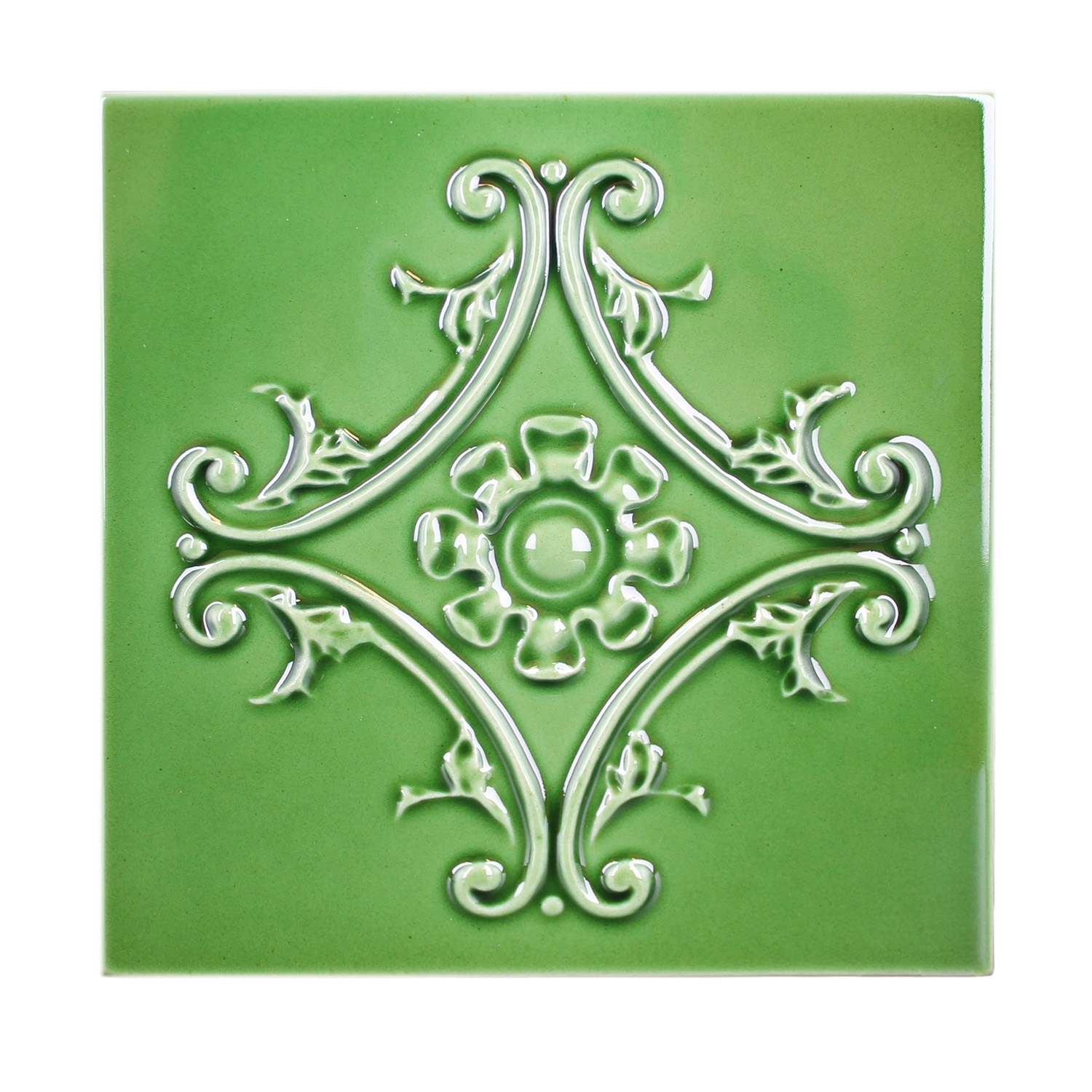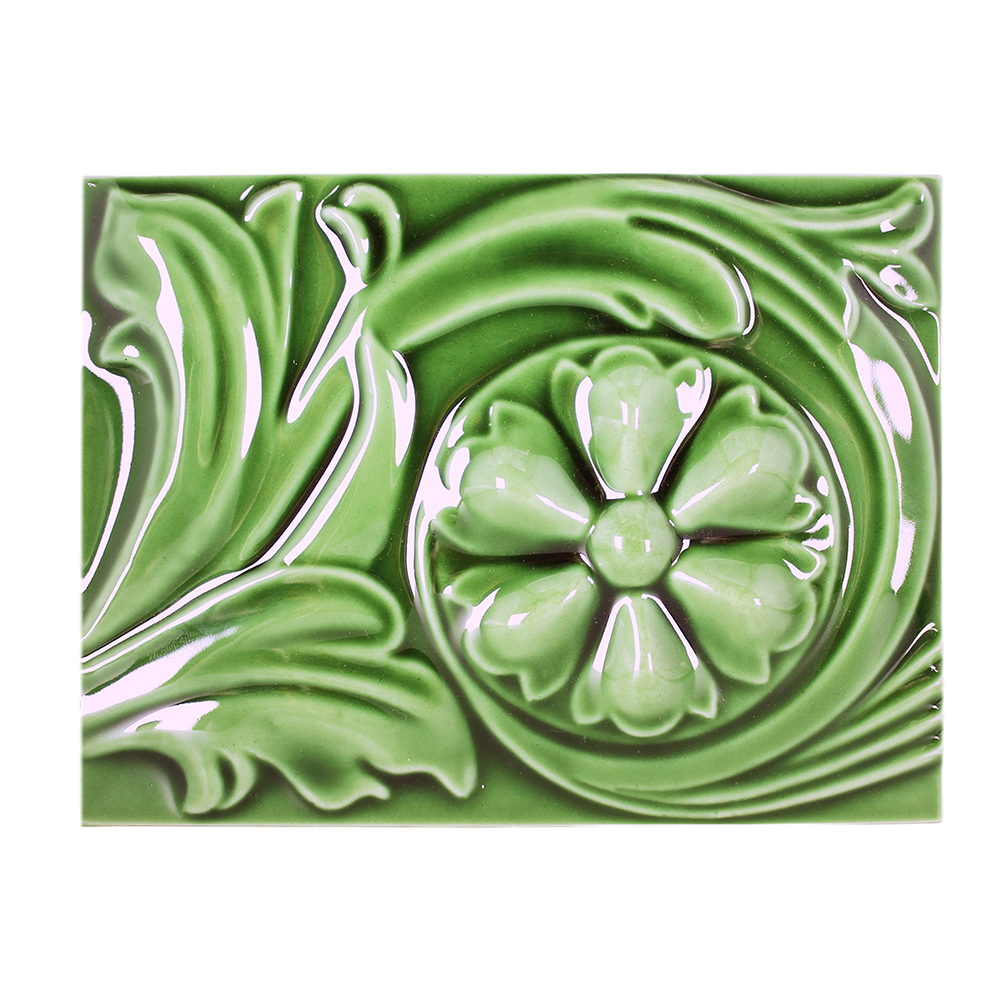 Minor Pendant Dropper 6″x6″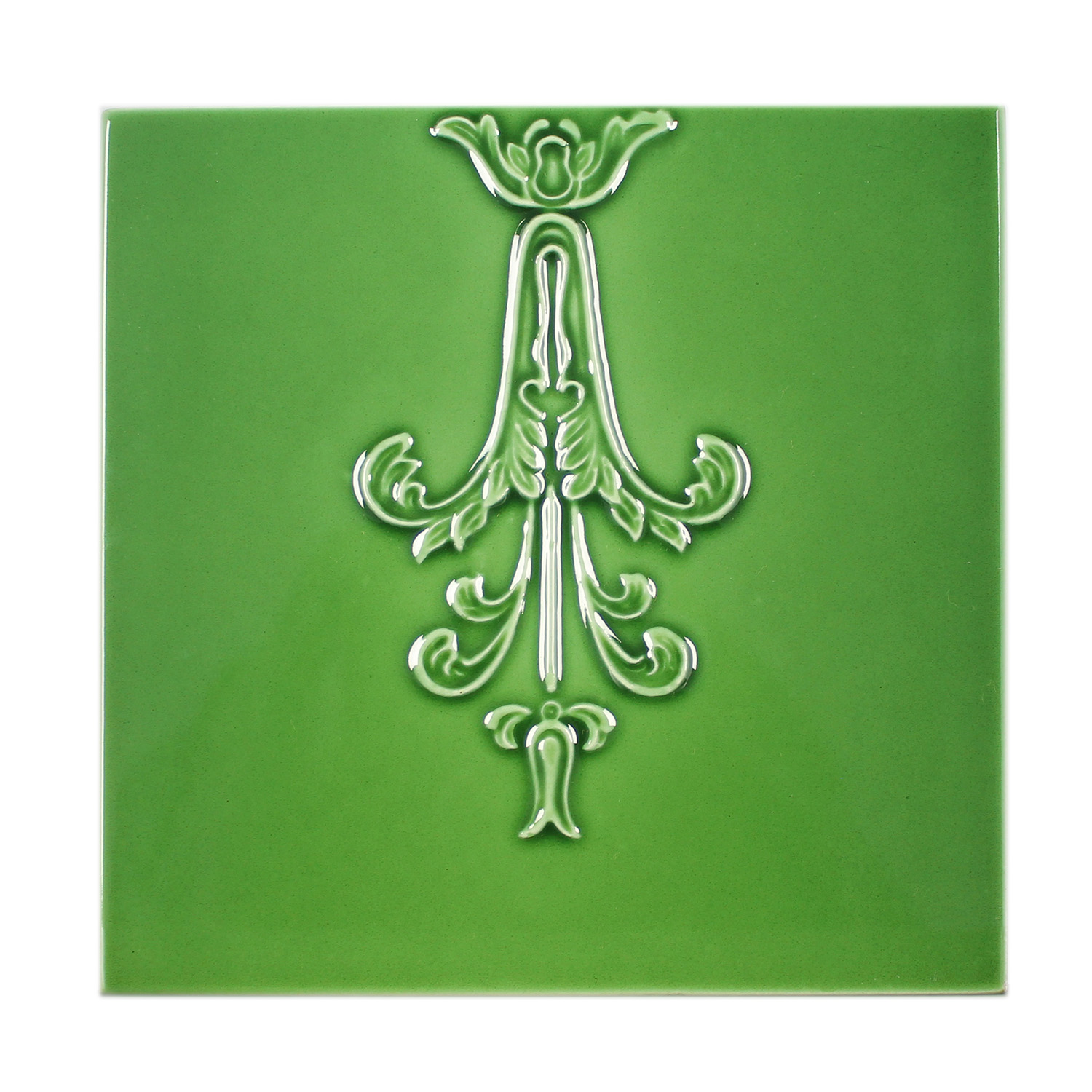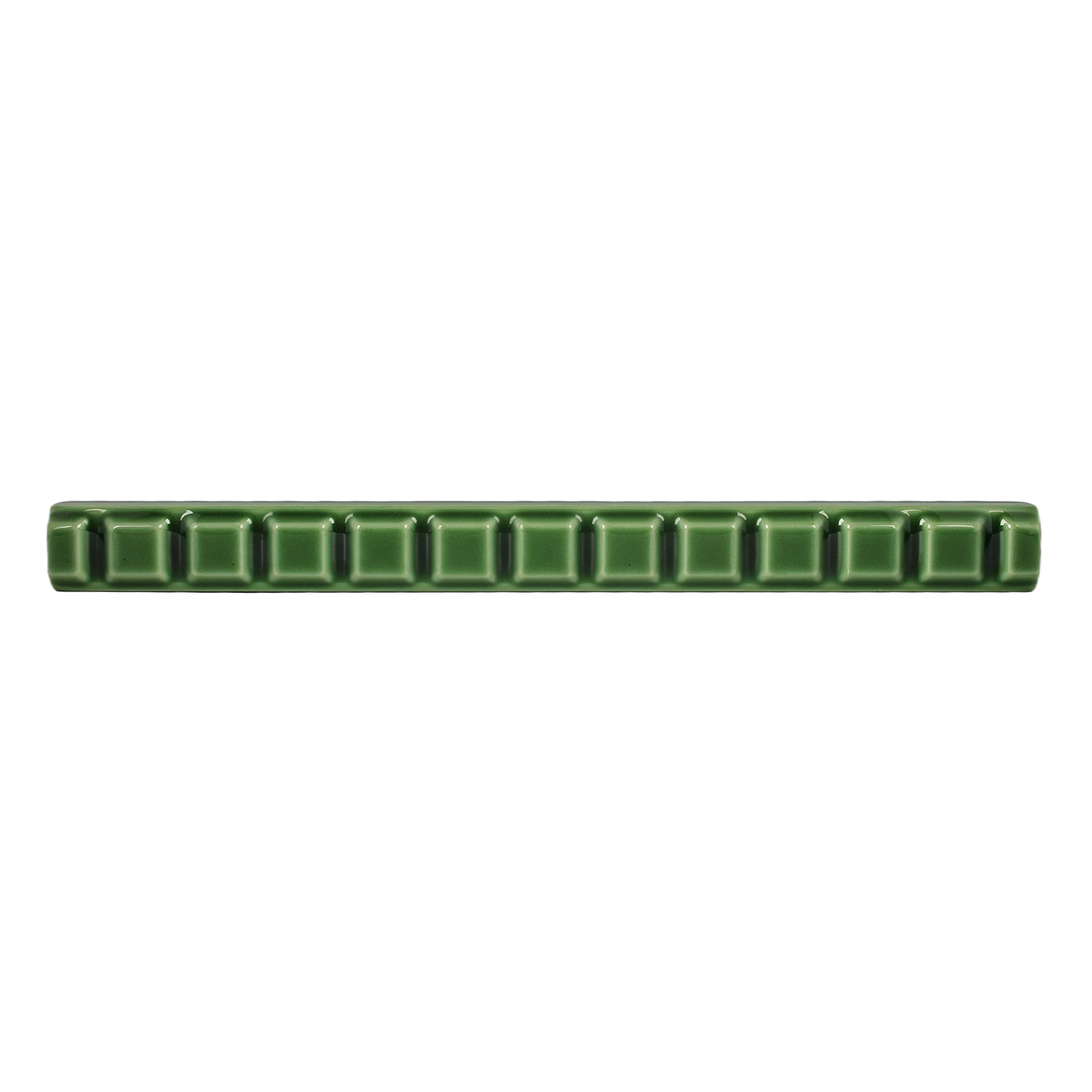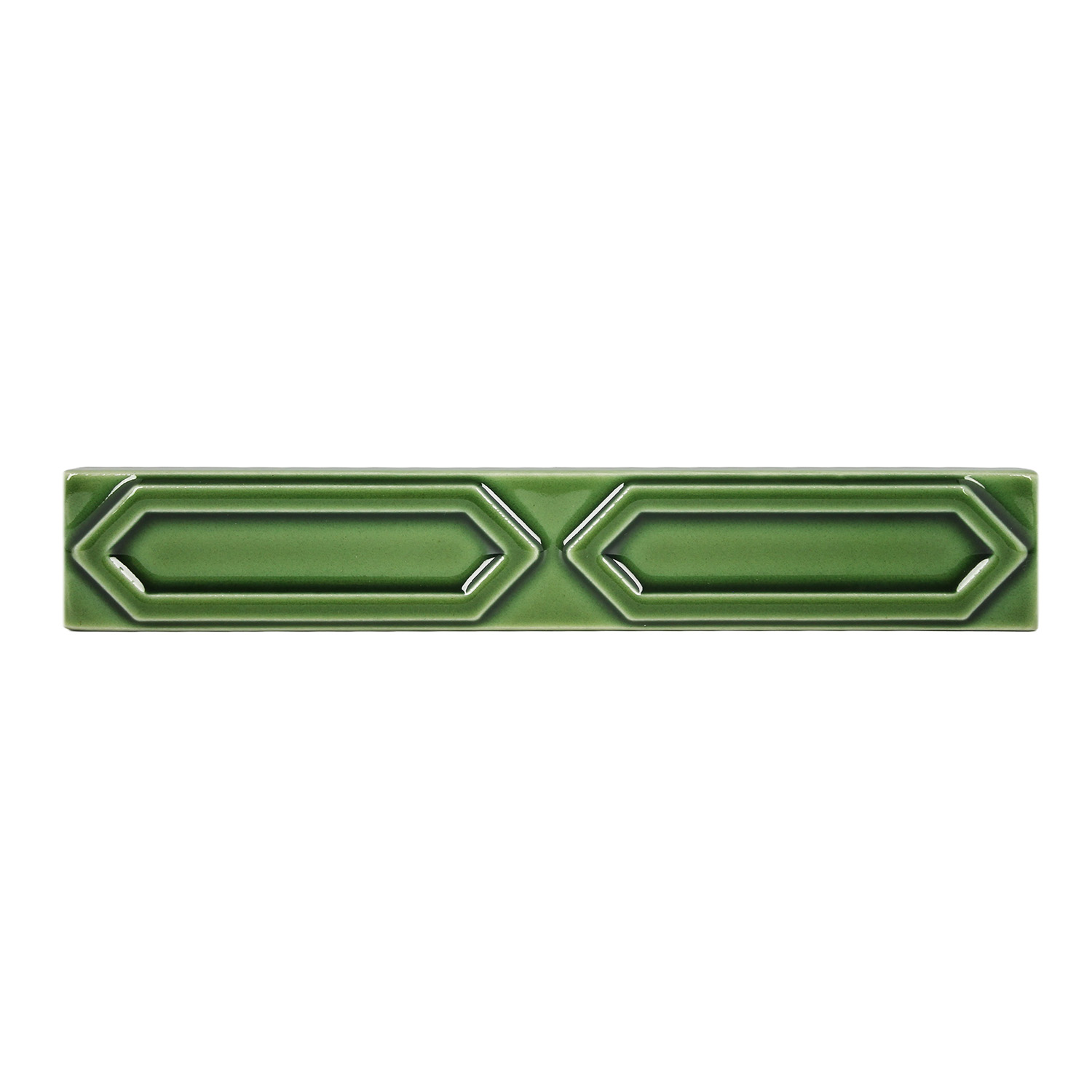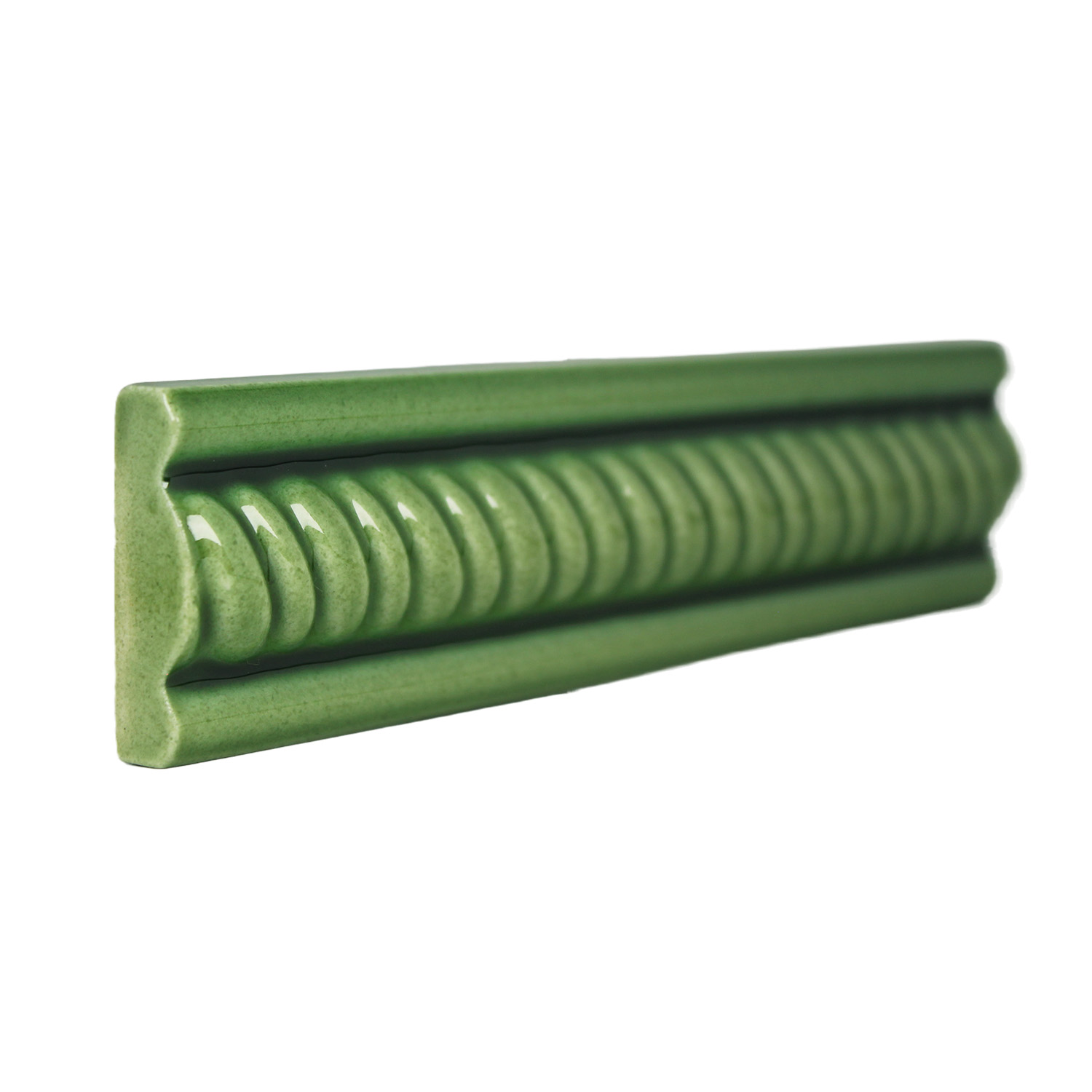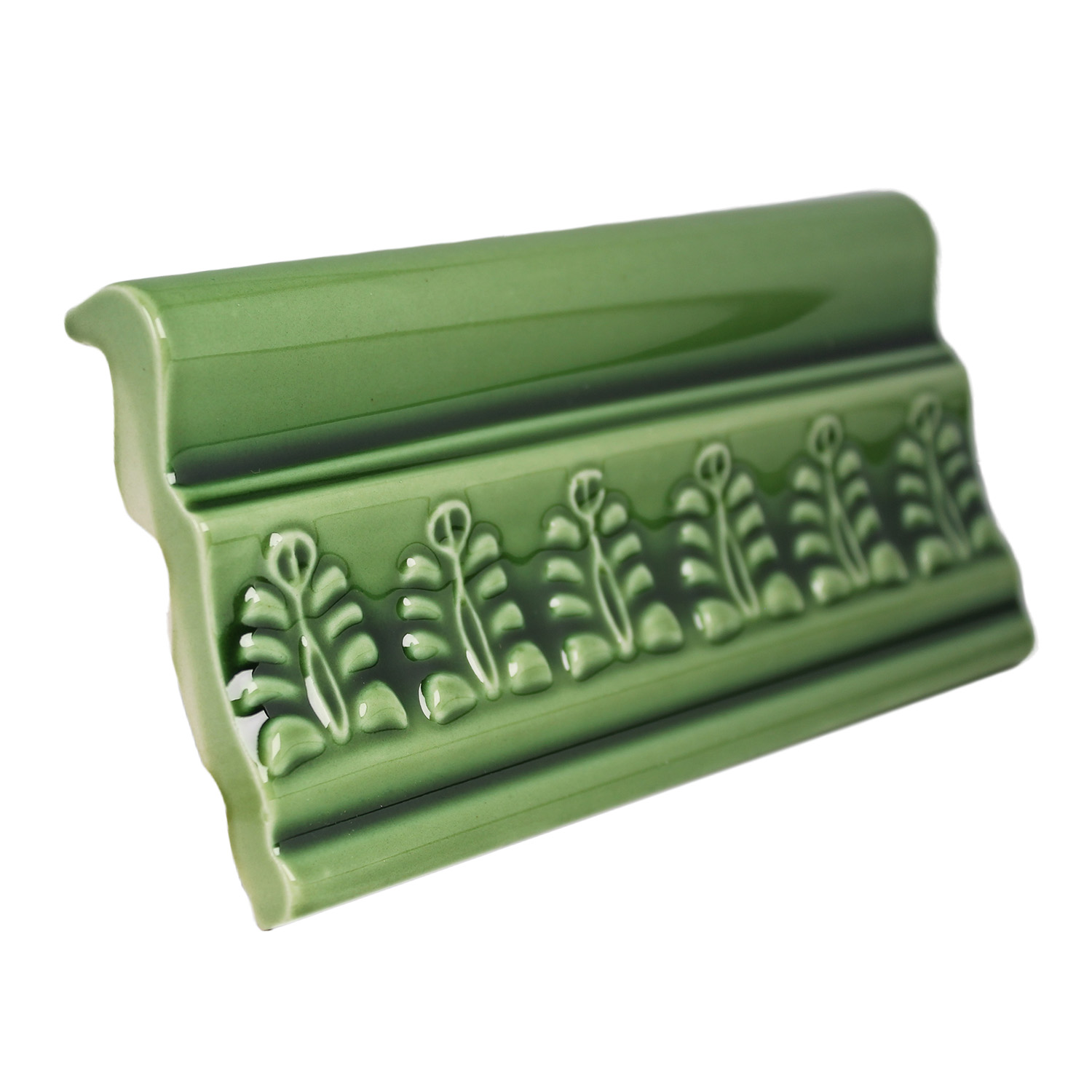 Wheatsheaf 6″x3″ Moulding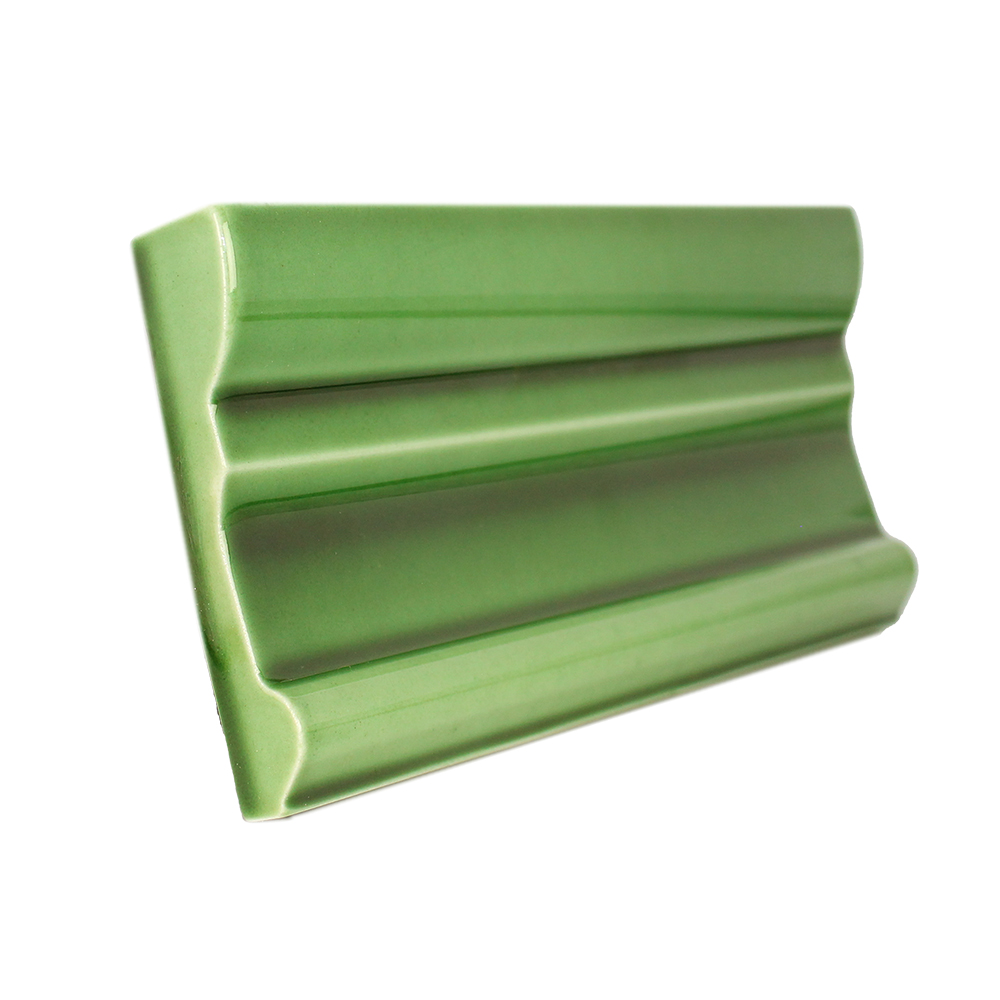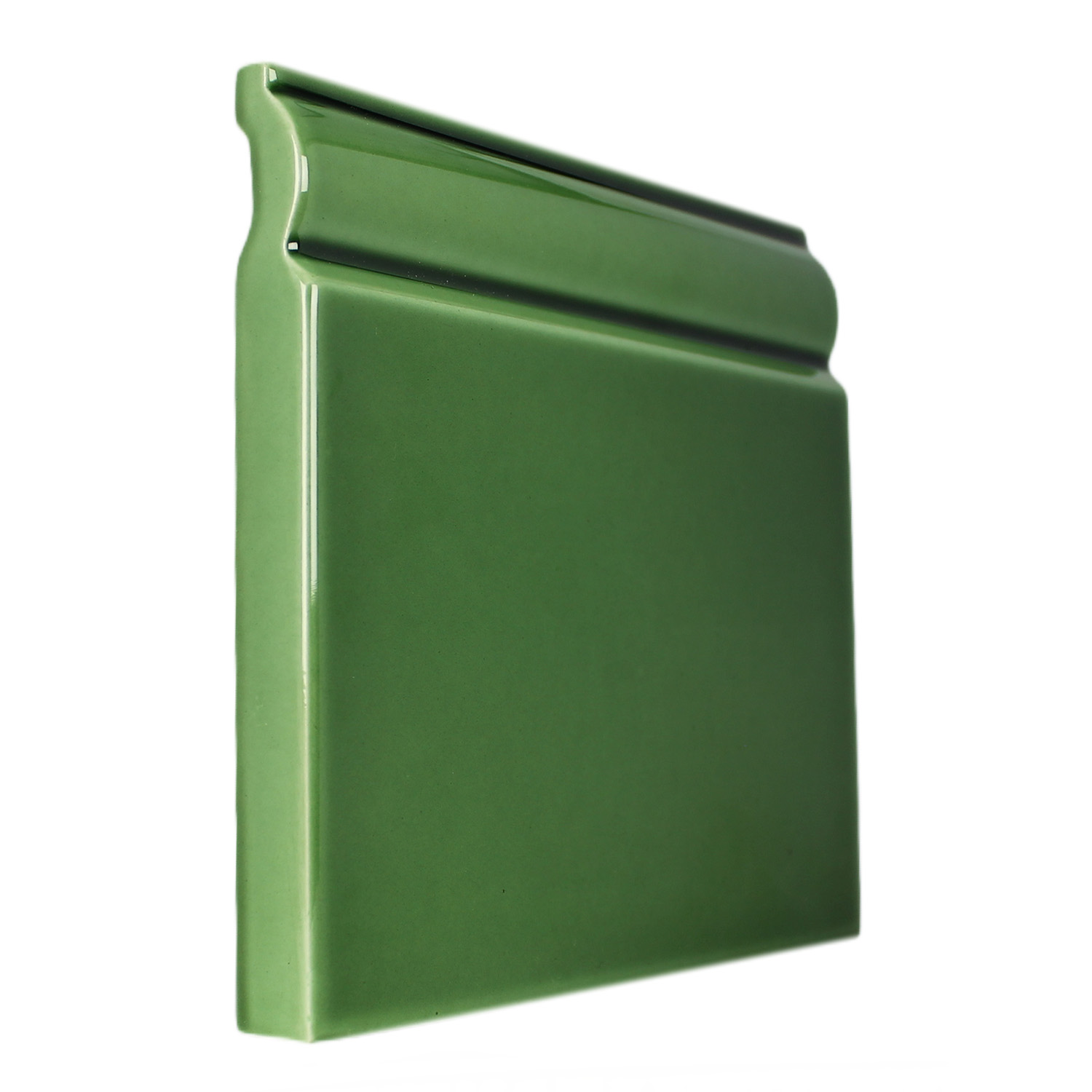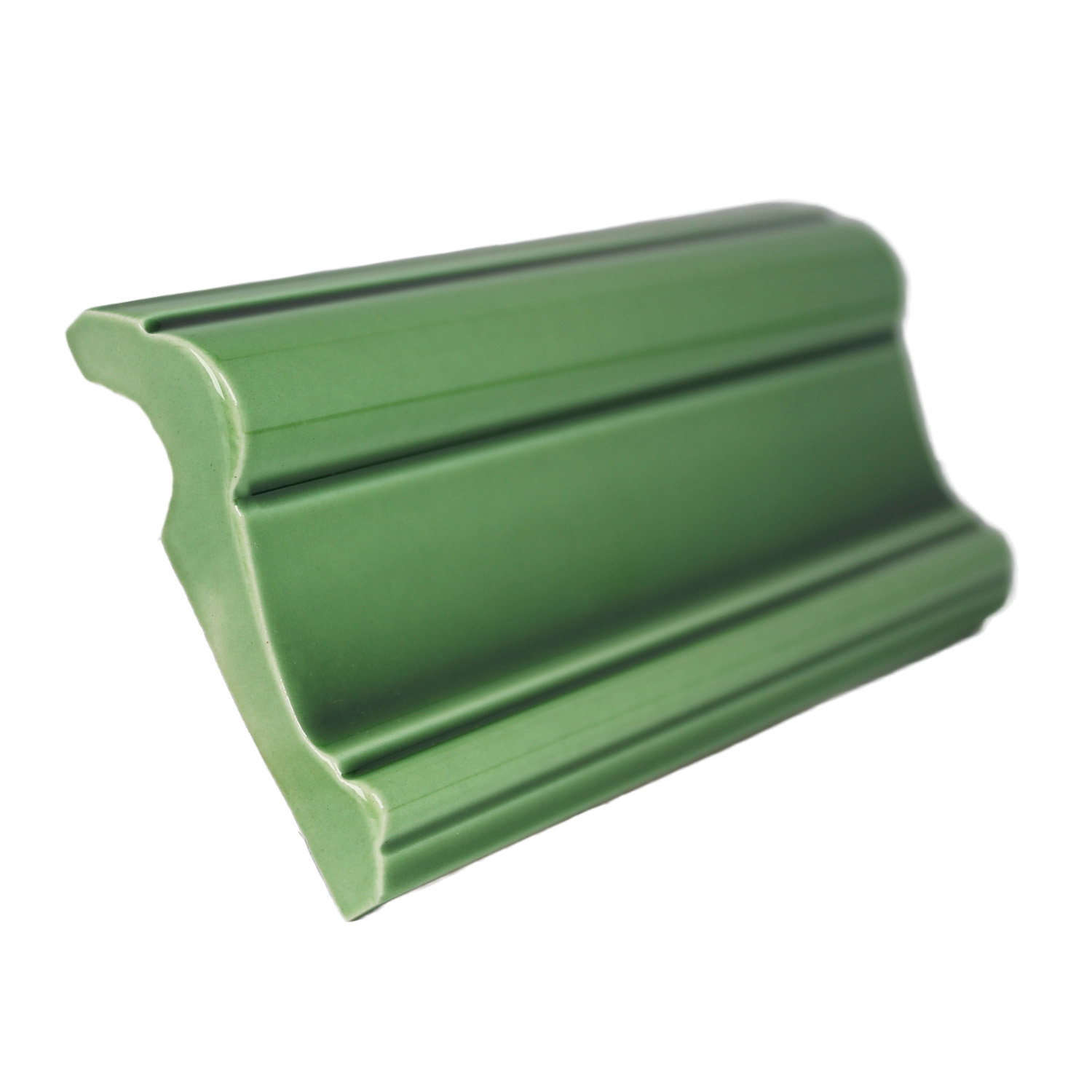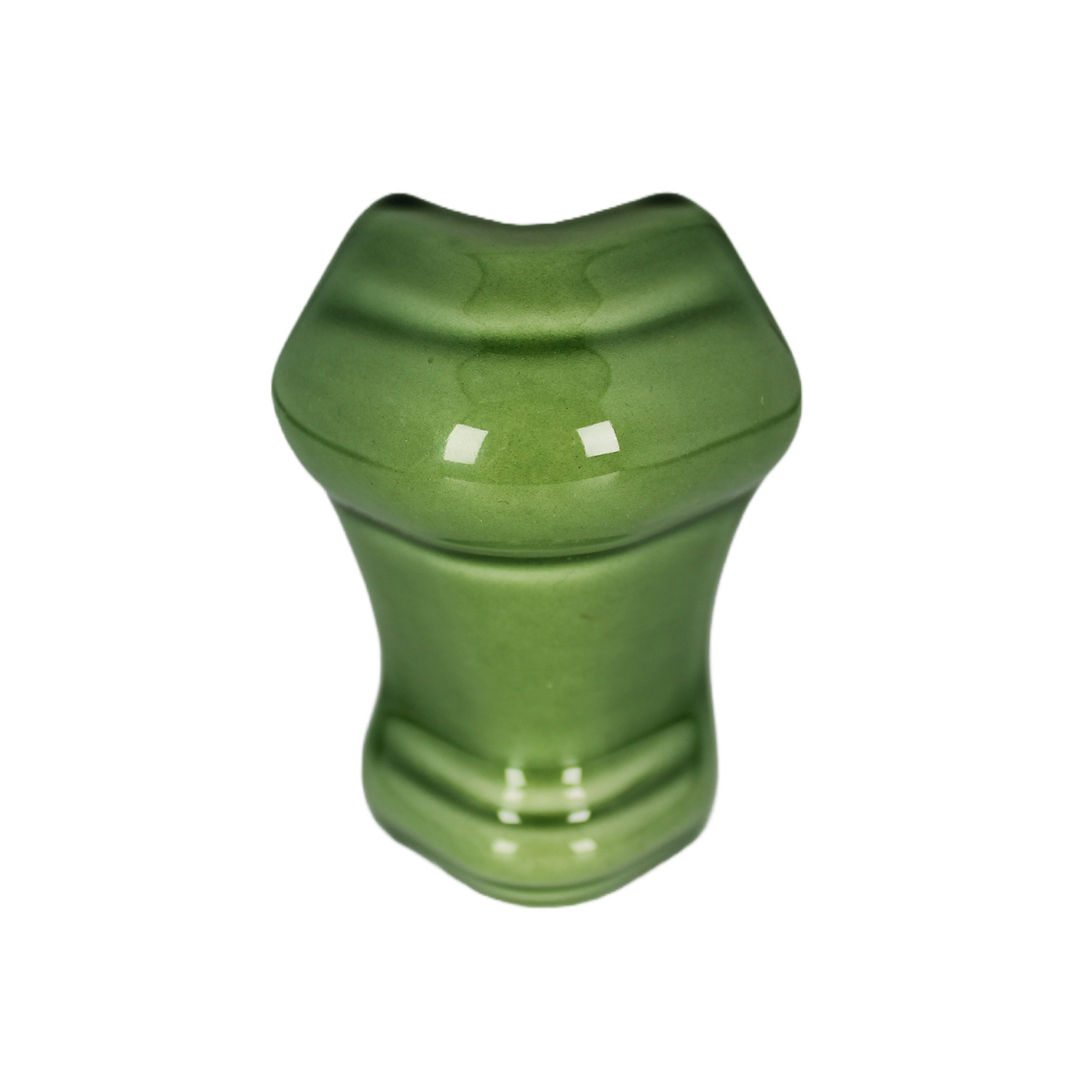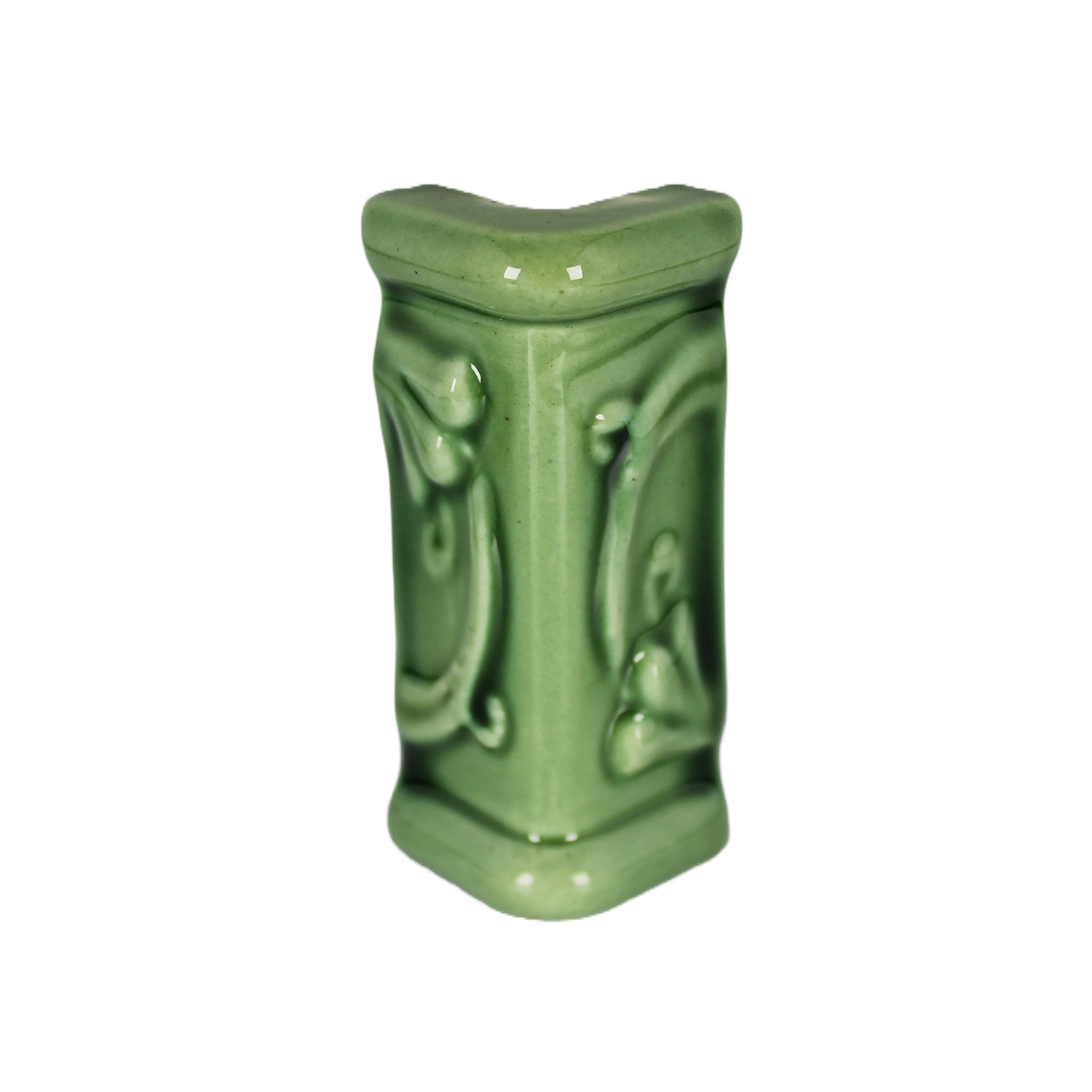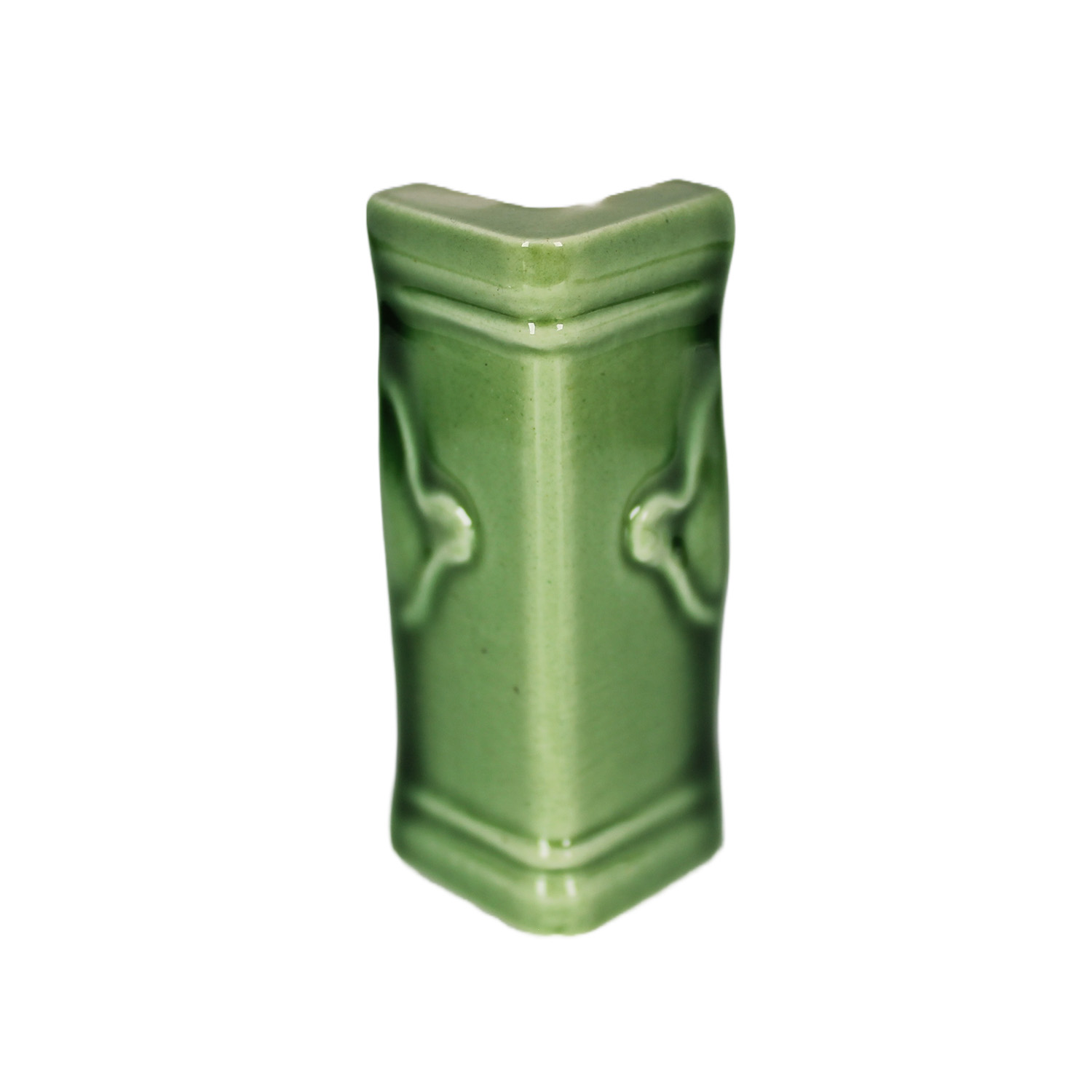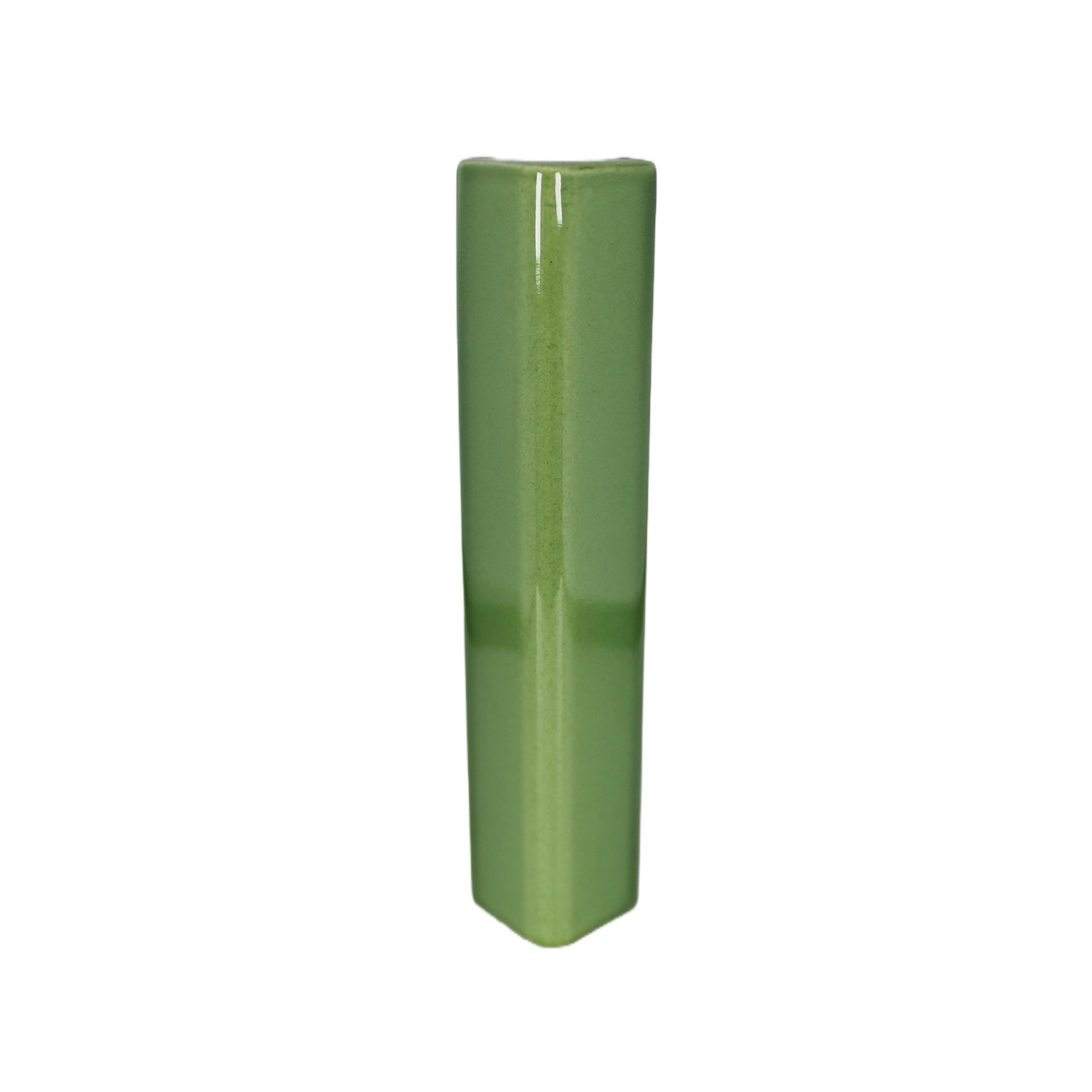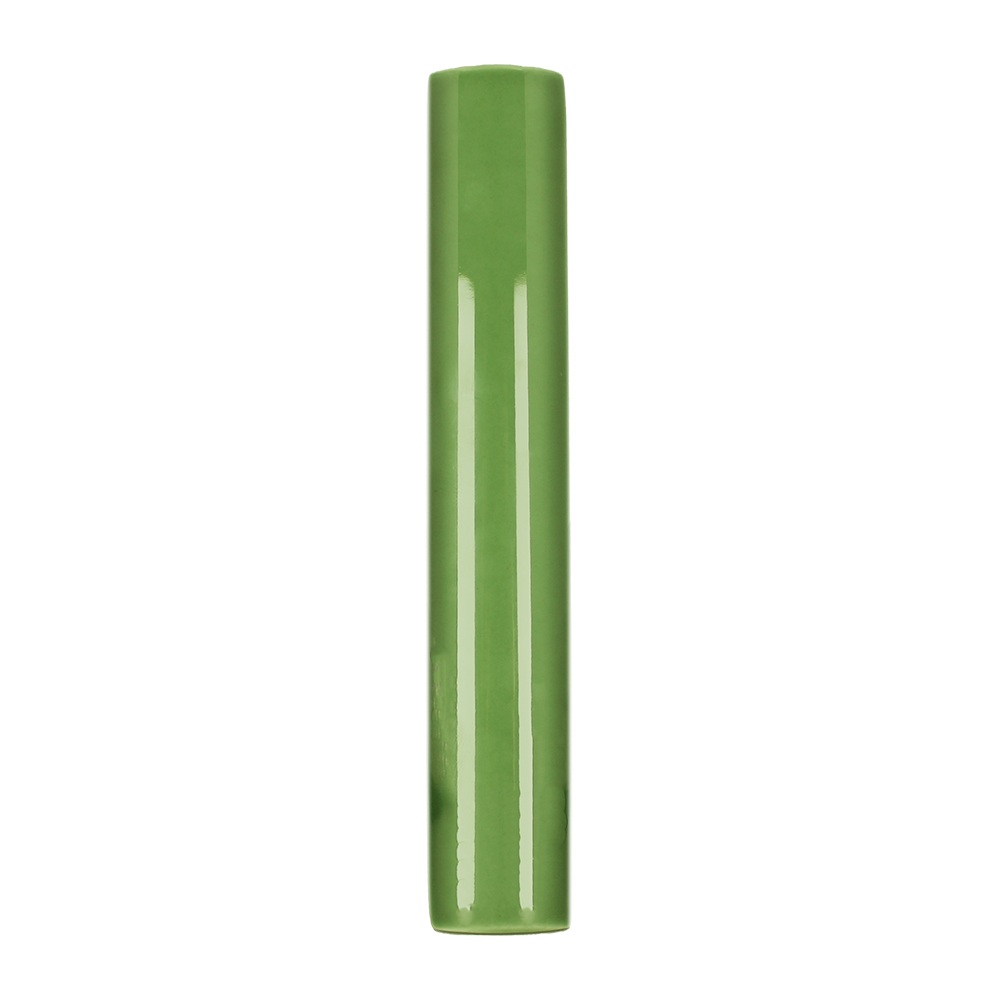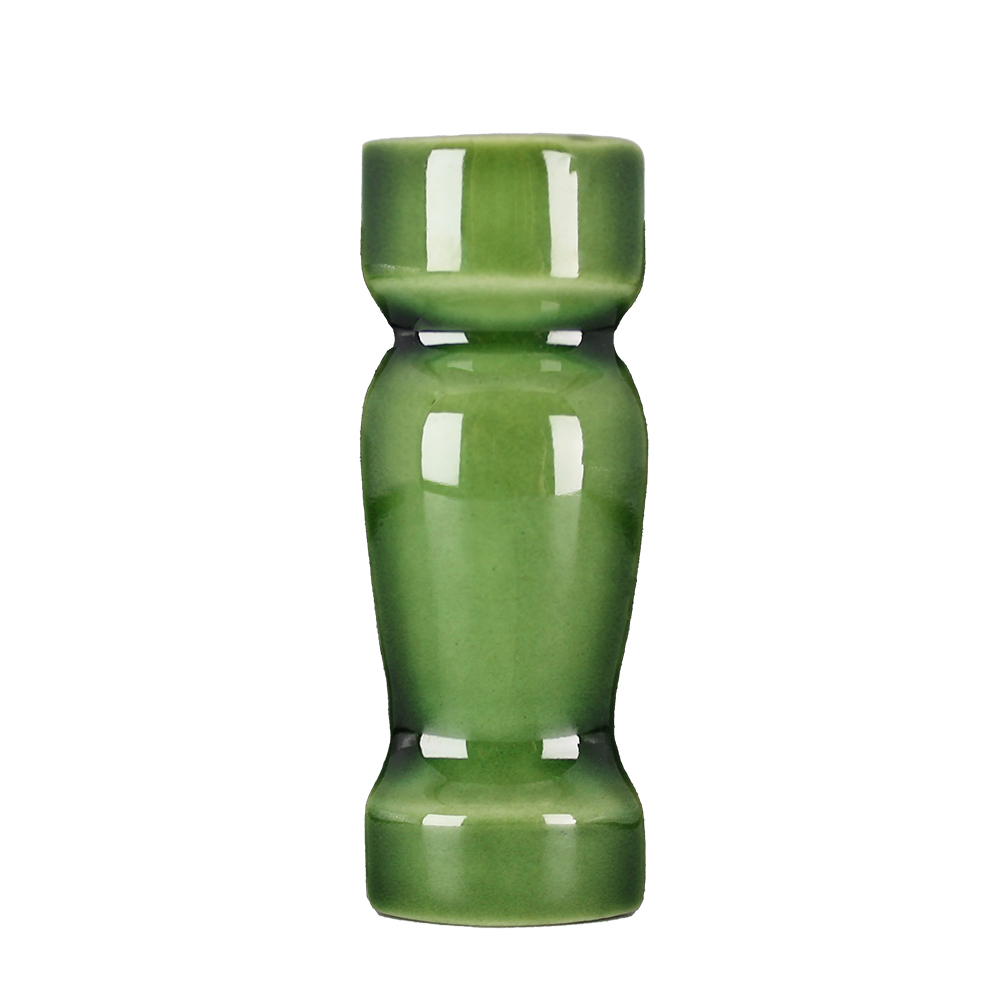 Fluted Skirting 3″ Corner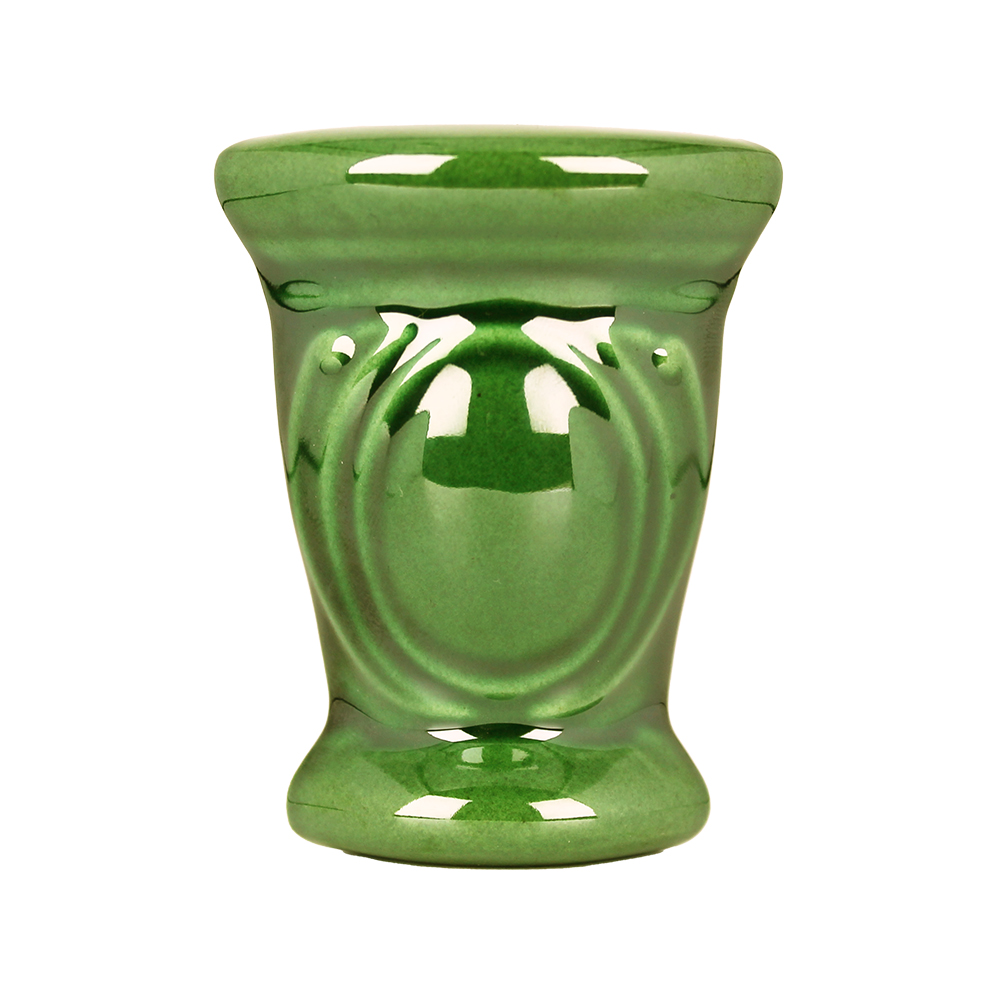 Royal Garland Dado 3″ Corner
Period Embossed Brochure & Sample Folder
If you are an architect or specifier working on a project, please email H&E Smith on sales@hesmith.co.uk to request our showcase folder of Period Embossed Tiles or send your request via our contact form.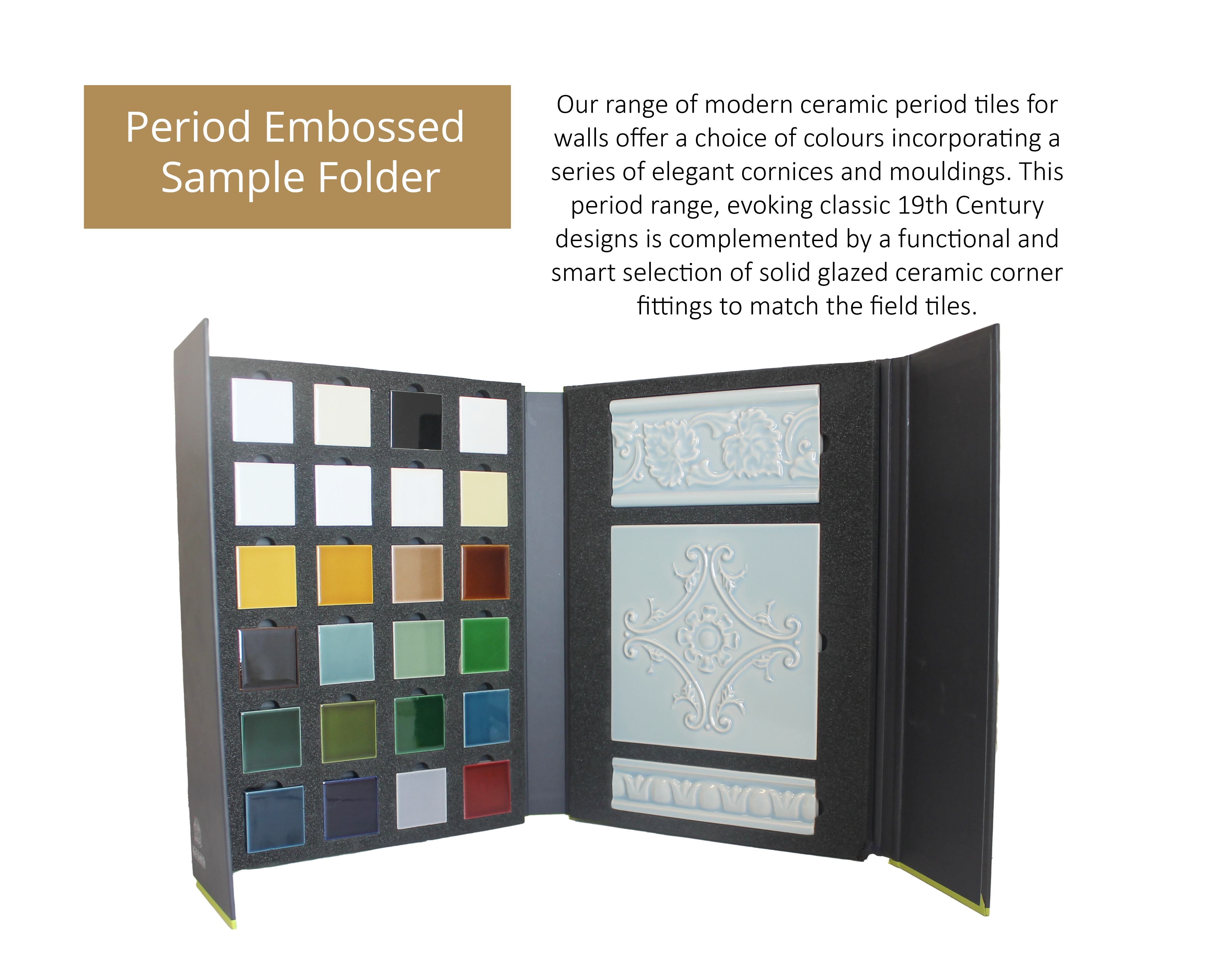 Period Embossed Product Catalogue
Download our Period Embossed Product Catalogue to view larger images of our Period Embossed range.
Download Product Catalogue
Download Brochure
Download Catalogue
Technical Data
Click on the images above that interest you. You will be able to view more information on your selected tile and request a sample*.
*Sample binders will be provided where available, otherwise small colour match samples will be supplied. 
Please be advised when ordering samples that tiles in this range may be subject to a minimum order quantity of 15m²