Fireplace Porcelain Tiles from H&E Smith
Fireplace porcelain tile is an excellent choice for creating a beautiful surround to your fireplace. Porcelain Fireplace Tiles are equally at home in both traditional or modern settings. H&E Smith now make these tiles available in a range of colours including black, brick red, buff yellow, Cornish slate, Portland beige, Portland charcoal, Portland Pewter, Portland Silver as well as our slate tile colours (popular as alternatives to slate hearth tiles) of Slate Black Porcelain and Slate Cream Porcelian.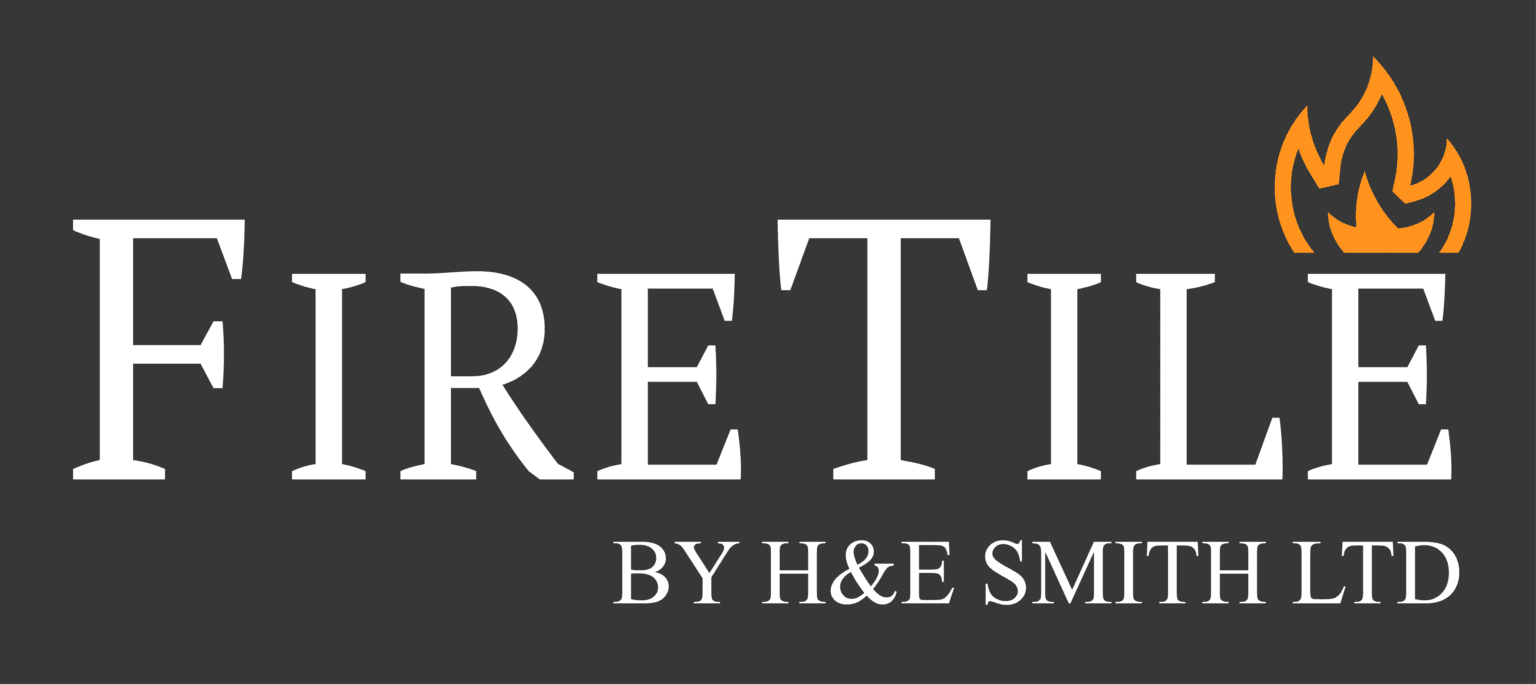 Our dedicated FireTile® online shop makes the following Fireplace Porcelain Tiles available for purchase.
Sizes to suit your project
Fireplace Porcelain Tile is available in two popular sizes, 146x146x8mm and 297x297x8mm to suit your project requirements. Porcelain fireplace tiles have a distinctive manufacturing process and uses "porcelain" clays that have specific properties. Owing to the attributes of these clays, the tiles created using them are very dense and therefore have very low water absorption. Due to the low water absorption properties of porcelain tiles are often frost resistant. Porcelain tiles are highly versatile and are very useful for all kinds of fireplace projects. They make excellent hearth tiles when used with traditional fireplaces, wood burners or stoves.
H&E Smith have many years of experience in advising our customers on the most appropriate materials for use with their projects, including fireplace porcelain tile, so please browse our range and call us on 01782 281617 if you need help.
Visit the FireTile website to find out more about our Porcelain Fireplace Tiles as well as our Ceramic Fireplace Tiles and our other and related products.