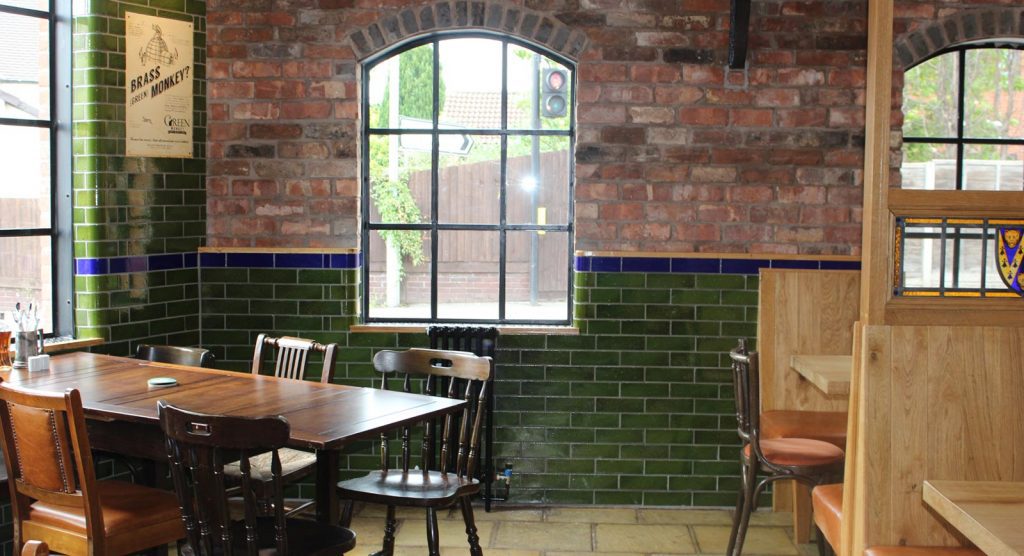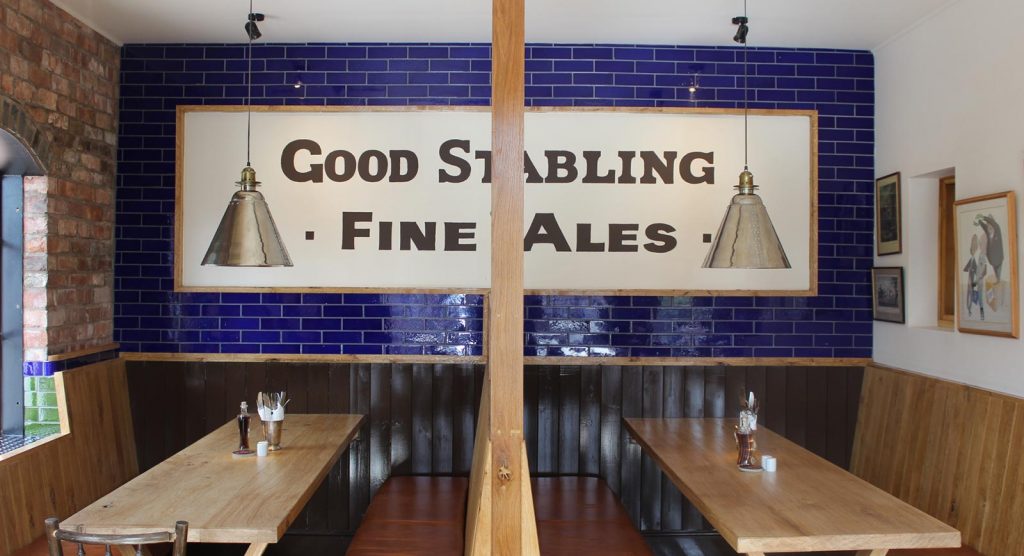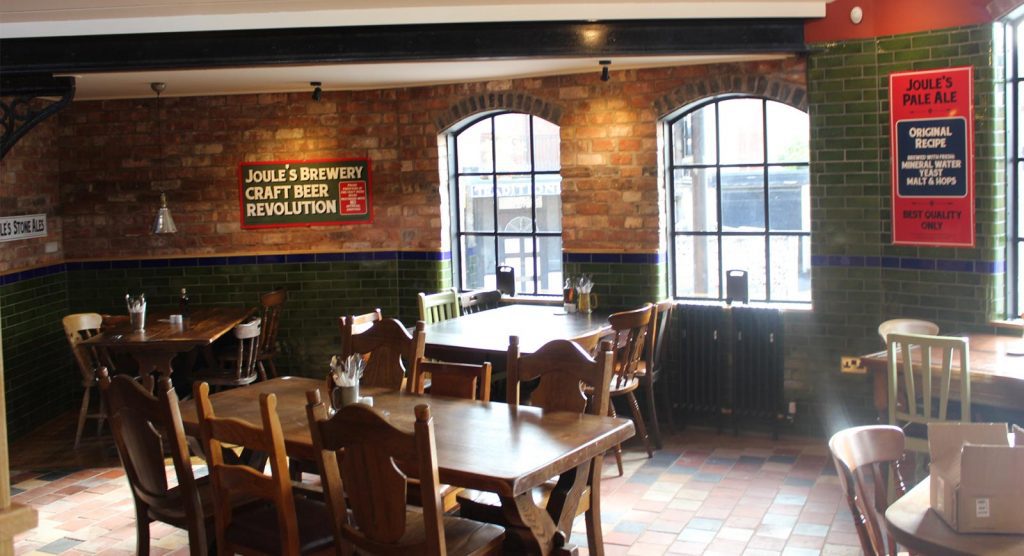 Joules Brewery | Tiling Project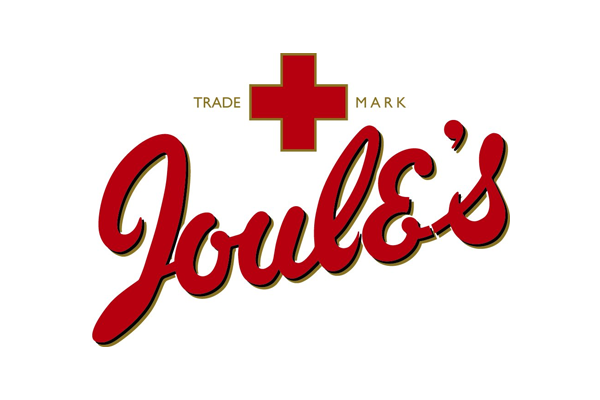 Joules Brewery of Market Drayton have used our Eco-Glazed Brick Slips which are manufactured in the UK using a mix of recycled Welsh slate and Etruia clay.
They have excellent durability and strength for use in a wide range projects, including external installations due to their frost resistant properties.
Click on the images to slide across the various portfolio shots of this installation.