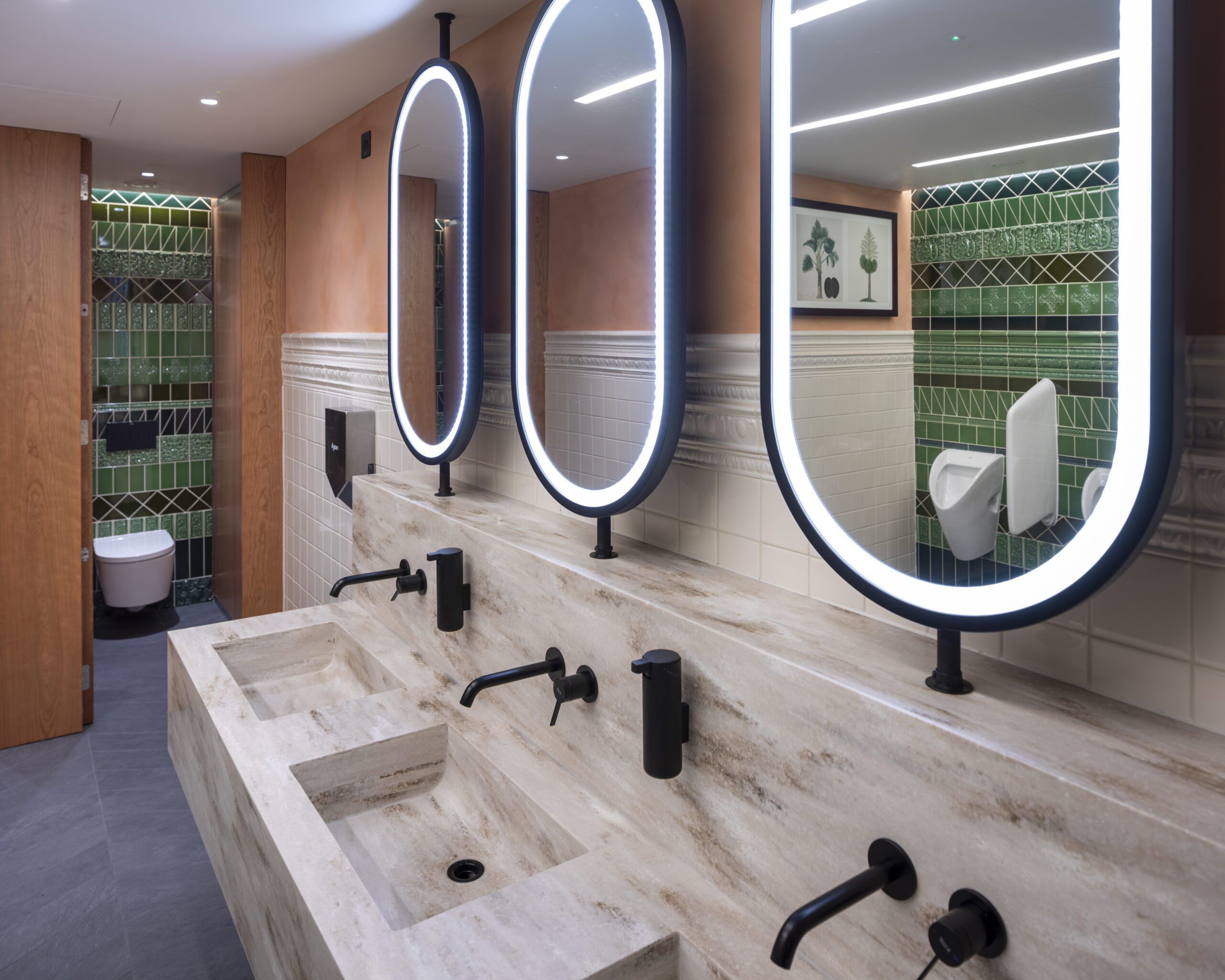 Kew Gardens | Tiling Project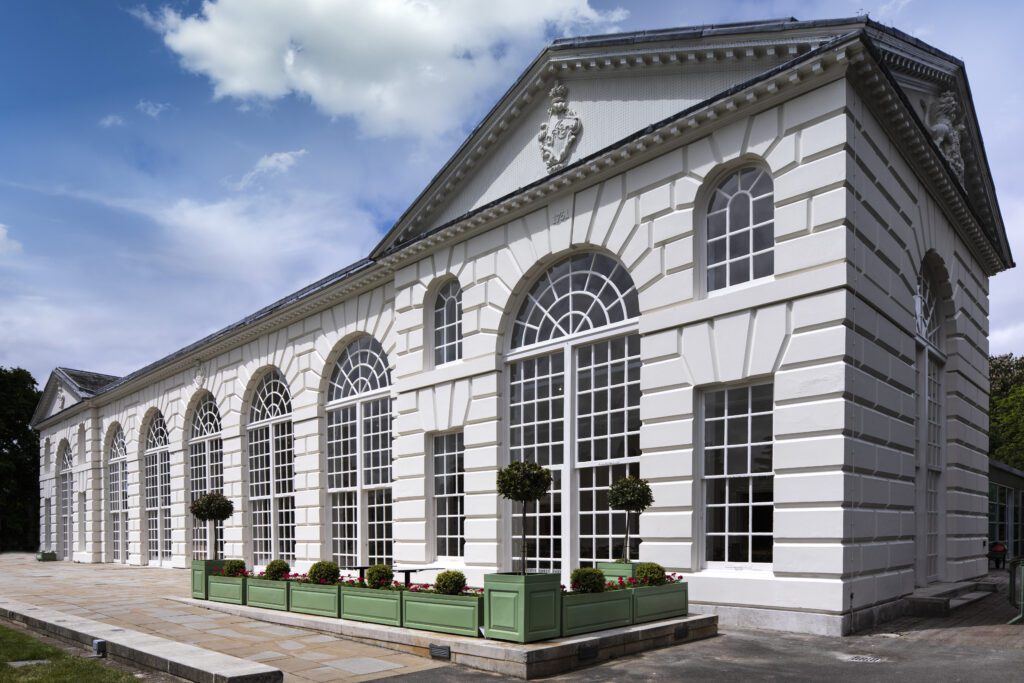 Royal Botanical Gardens, Kew
Set beside the River Thames' south-western reaches is the Grade I listed Orangery designed by Sir William Chambers built in 1761.
Acanthus Clews Architects were recently appointed to the Royal Botanical Gardens, Kew Conservation Architecture Framework.
As part of the works, Jo Willcocks from Designs Unlimited specified and designed the beautiful tile arrangement as part of the renovation of the north extension.
Jo choose a large selection of tiles from our Period Embossed Victorian tile range in a variety of colours.
The most striking part of the design is the backdrop to the toilet fittings. The design was created using multiple designs of Jade, Teal and Apple plain and embossed tiles.
The lighter tiled walls in rest room were covered with Off White Crackle glazed tiles using plain and embossed mouldings.
Client: Kew Gardens
Images: Andy Marshall
Designer: Jo Willcocks, Designs Unlimited
Architect: Acanthus Clews Architects