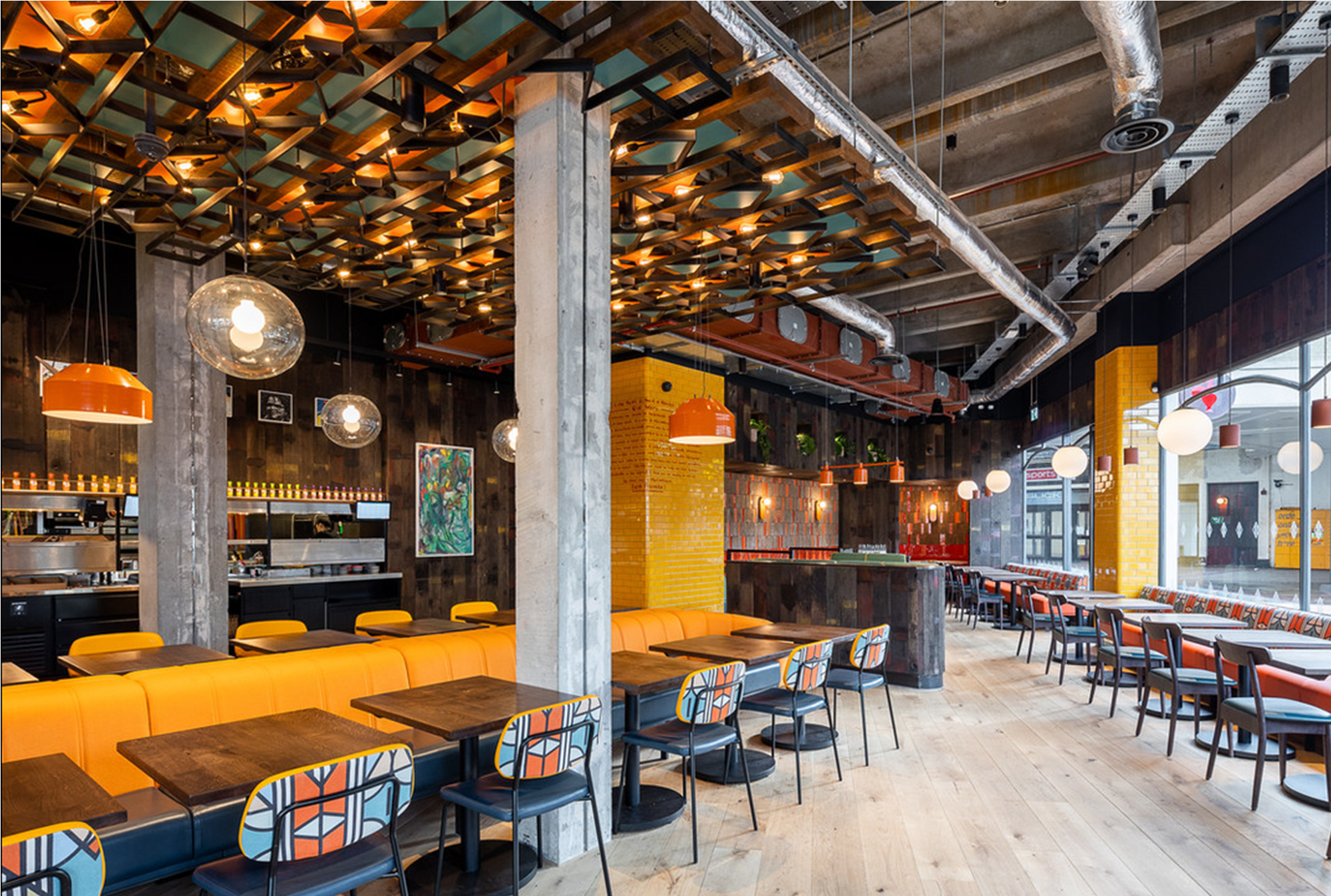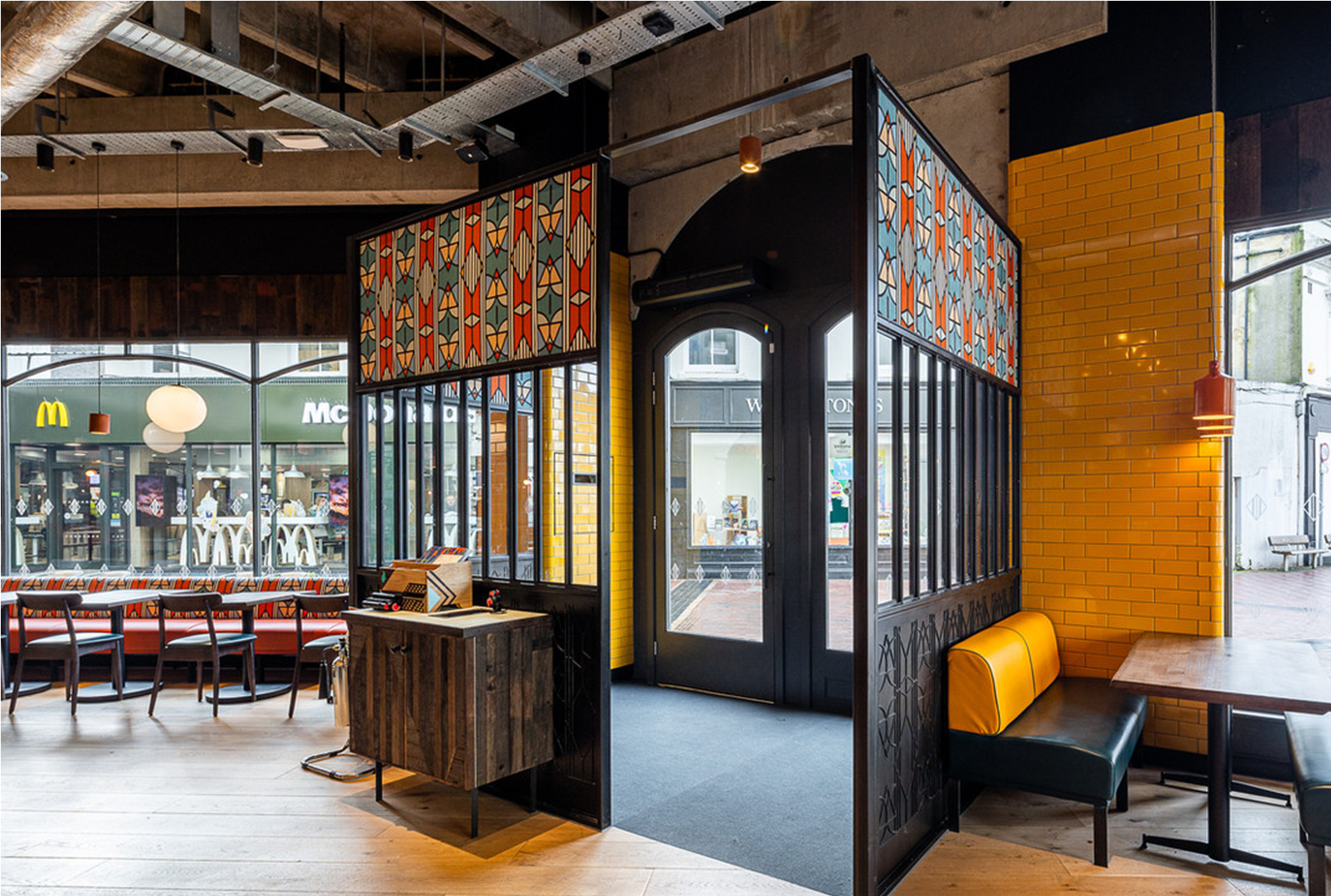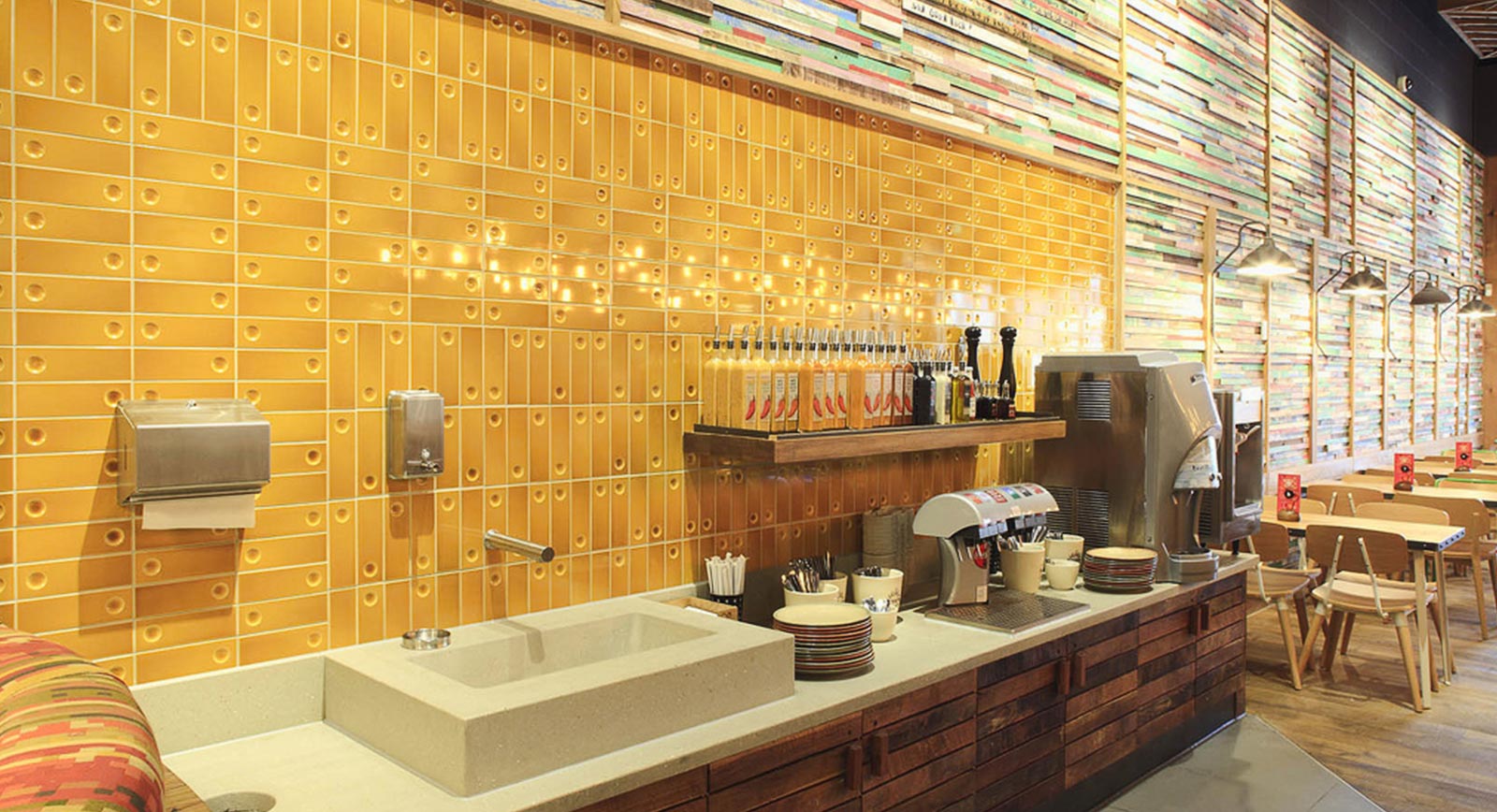 Tiling project undertaken for Nando's Restaurant.
Nando's in Worthing features 9×3 classic tiles in bespoke shade 'Signal Yellow'. The tiles are featured in various parts of the restaurant, adding colour and shine to  pillars and walls.
Nando's Worthing – Works by I-Am Wow Commercial Interiors.
For Nando's Dublin and Glasgow, striking red tiles reflecting the Nando's brand were central to these two projects undertaken by Buckley Gray Yeoman architects.
The classic 9×3" tiles, in varying shades of red, adorn the walls of the stylish restaurant in Dublin, with tiles used to dramatic effect against the staircase at the restaurant in Glasgow.
Click on the images above to slide across the various portfolio shots of this installation.