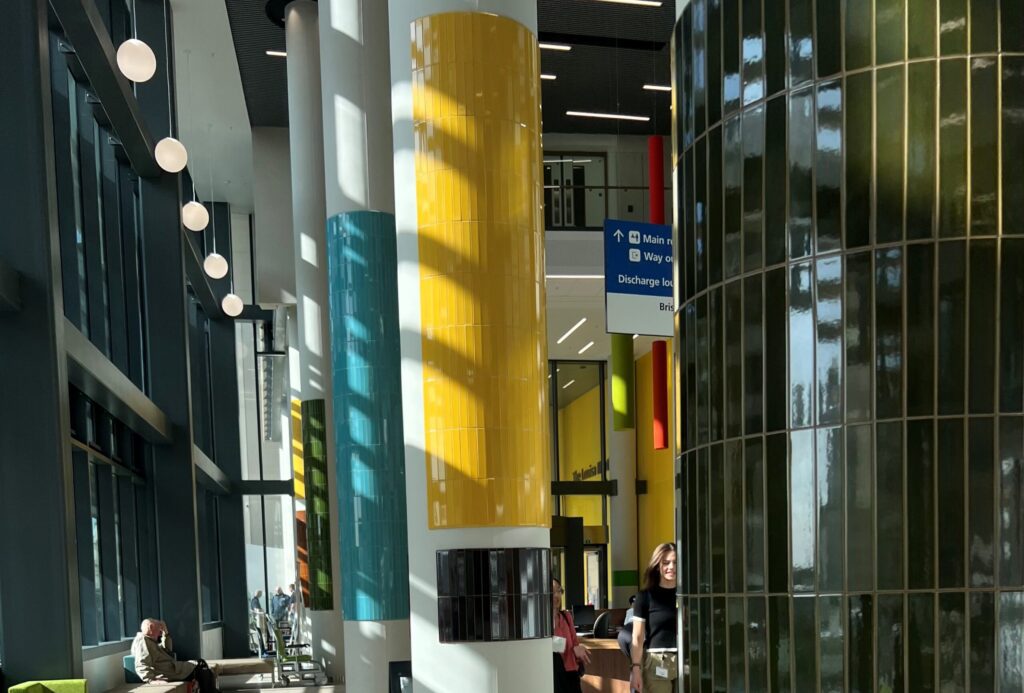 Sussex NHS Foundation Trust | Tiling Project
University Hospitals Sussex NHS Foundation Trust Louisa Martindale Building
When designer Kate Blee @katebleestudio was asked to help with the design of the new Louisa Martindale building at the Royal Sussex County Hospital in Brighton, she instantly knew she wanted to inject some colour.
Kate's work is titled 'Wrapped' as it involved the wrapping of eight of the concrete columns in ceramic tiles.
This is a great example of a bespoke project for H&E Smith as Kate wanted a bespoke tile size along with eight bespoke colours for her project and we were more than happy to work with Kate to create the tiles she required.
I think you'll agree the finalised project is really eye-catching!