One of H&E Smith's greatest assets is our capability to design and manufacture solid ceramic corner tiles. We can create tiles in a variety of sizes, shapes and formats, resulting in a high quality, seamless finish to installations. This versatility has proved invaluable in the numerous projects we have completed, and has enabled us to provide our clients with design solutions that are both technically and aesthetically sound. Featured here are just a small selection of the tiles we produce. Please contact us to discuss your requirements further.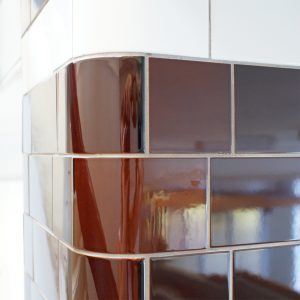 Above: External quadrant corner tiles* in Teapot Brown and Snowdrop as supplied to the Ben Sherman Carnaby Street store in London.
*Both internal and external corners are available
Curved Corner Tiles For Skirtings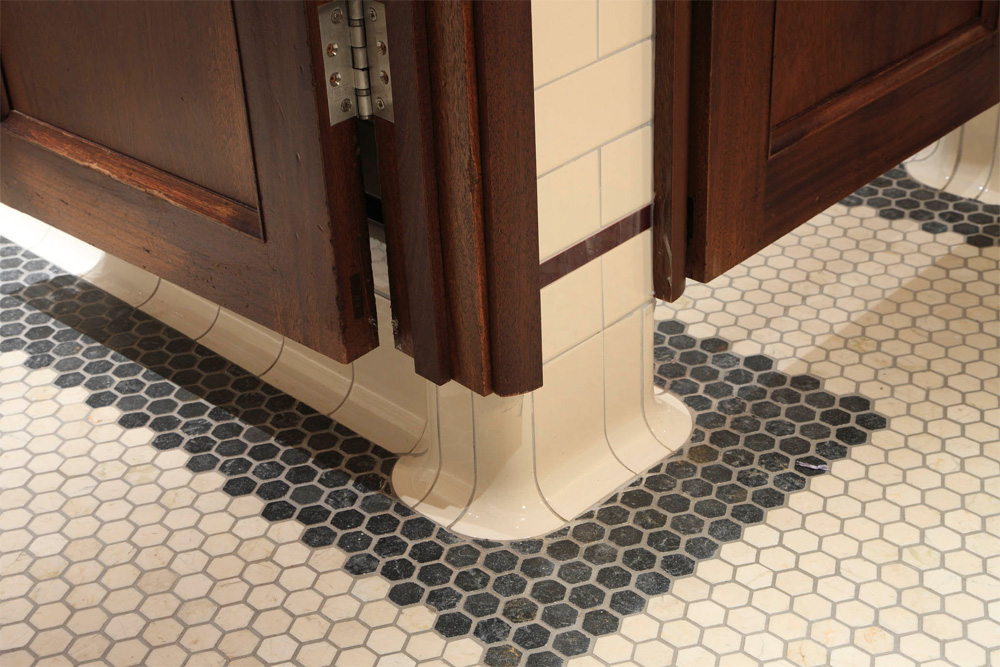 Covered skirting and external curved corner tiles in Pure White Crackle, produced for Hawksmoor Restaurant, Spitalfields, London*.
*Here they are used to excellent effect to help avoid right angled corners in the bathrooms, making for a more hygienic and easy to maintain environment.
Corner Tiles & Special Mouldings
Images shown clockwise from the top left:
Cornice Corner in Jade;
45° Skirting Corner in Victorian Green (for use with 4.5 x 3″ quadrant corner)
Period Embossed corner mouldings;
3″ Straight Corner in Teal;
4.5 x 3″ external quadrant corner in teapot brown;
Period Embossed Corner Tiles
View Period Embossed Range