We were delighted when Amelia Bouquet and Emilie Bausager contacted us about plans for their garden design for the Chelsea Flower Show 2023.
Inspired by tiles supplied to the London Underground, we were invited to contribute as one of the sponsors to provide tiles for the backdrop to their container garden design.
'The Platform Garden' is imagined as an overground train platform of the future. A green, lush space for commuters to enjoy that encourages education about growing produce and biodiversity.
Their aim was to get people talking and thinking about the unused green potential of overground train platforms, taking aesthetic inspiration from graphic retro materials found across the London transport system whilst emphasising the practical possibility of this infrastructure in the city and beyond.
For their design they chose tiles from our Period Embossed range which included plain tiles, skirting and pomegranate tiles all in Victorian Green.
The finished design is absolutely stunning and the tiles offer a beautiful green glossy backdrop.
The garden team won a Silver Gilt medal for their design so massive congratulations to all involved.
Below is a video made for the garden design team to show off their beautiful container garden.
They designed all of the elements of their container garden to be modular so that they can be adapted and expanded to different train station sites.
The garden will be rebuilt in collaboration with Energy Garden London and Transport for London to establish a new energy garden community garden. The space is designed to improve biodiversity and educate the local community about growing herbs and veg.
Below are more images of the container garden. Click on an image to enlarge.
The garden was designed by: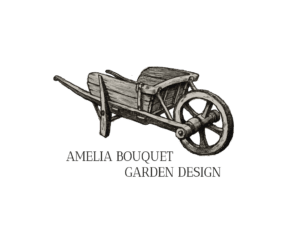 Amelia Bouquet: https://www.ameliabouquetgardendesign.com/
        Emilie Bausager: https://www.emiliebausager.com/